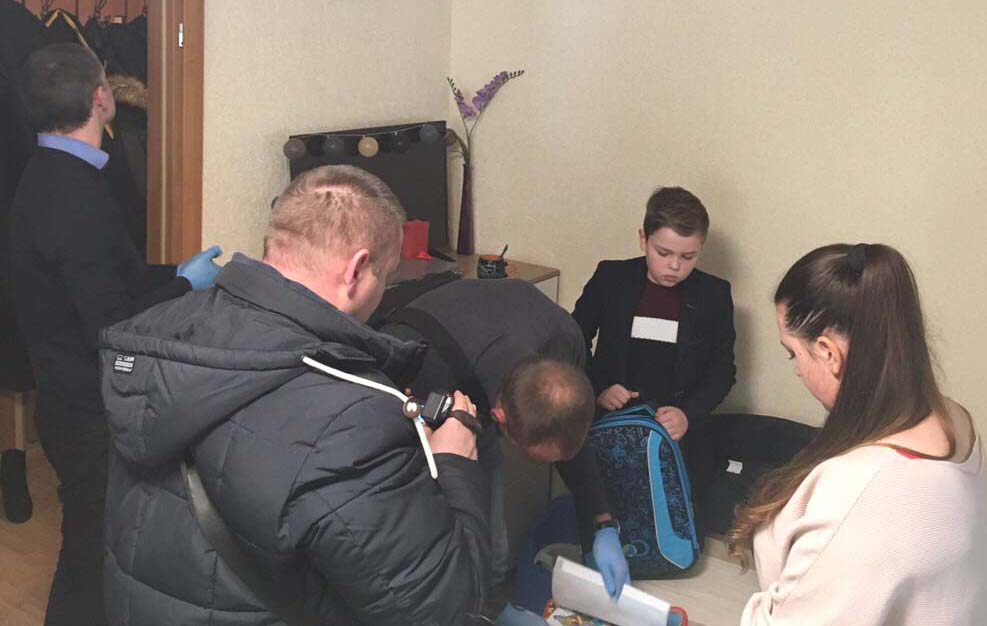 On December 3, 2018, the Ukrainian police and the "Security Service of Ukraine" (SBU) conducted searches in the metropolis office of the Ukrainian Orthodox Church, as well as in the churches and priests' houses in the Diocese of Zhytomyr and Ovruch.
This information was confirmed by the General Directorate of the Ukrainian National Police in the Zhytomyr Region and by the SBU Regional Directorate. As stated by the police, these searches are part of the investigation of criminal proceedings instituted under Article 161 of the Ukrainian Criminal Code (violation of the right of equality of citizens due to their racial, national, or religious affiliation).
The purpose is to search for and seize printed, copied, or scanned documents, USB keys and optical disks, or CDs, "in which texts contain remarks offensive to the sensitivity of citizens, supporters and members of different beliefs, religions, and confessions, in relation to their religious beliefs, and inciting to religious hatred and animosity".
Archpriest Anatoliy Kaplyuk described the details of the search conducted in the Transfiguration Cathedral of Ovruch, of which he is the rector:
"They arrived in the morning with an incomprehensible Court's ruling, they took the keys and opened the church, and they searched all day through printed documents… They searched everywhere, even in the sanctuary. They went to the cellar, to the ground floor church, to the crypt church, to the boiler room, etc…. They checked everything. They searched all day long and found nothing," said the priest. "They also searched the offices of the diocese, although they were not allowed. According to the Court's ruling, they were only allowed to search the church," he added.
Searches were also carried out in Archpriest Sergei Gritsayuka's apartment, the rector of the Church of the Exaltation of the Cross in Zhytomyr. They were looking for documents that could incite "religious hatred". The priest was told that he would be considered as a witness in the case. During the search, a computer, two phones, USB keys, and a notebook belonging to the priest were seized.
"Conducting a detailed search, the police seized all the diocesan computer equipment, USB keys, video surveillance cameras recordings, and computer hard drives," the diocese representative told the Interfax agency.
It should be pointed out that after the refusal of the Ukrainian Orthodox Church to participate in the creation of an autocephalous Church, the clergy of the canonical Church began to face pressure from the authorities and police. The bishops of the Ukrainian Orthodox Church have begun receiving "invitations" for talks with the SBU. "Tomos supporters" demonstrated in front of diocesan offices. A search took place at the residence of the Kyiv Lavra's hegumen. Dozens of priests from the Rivne region were summoned for interrogation. According to Archpriest Alexander Bakhov, the jurist of the Ukrainian Orthodox Church, , all these actions aim at forcing the bishops of the Canonical Church to participate in the "Council of Unification" with the schismatics.
Source in Ukrainian and Russian