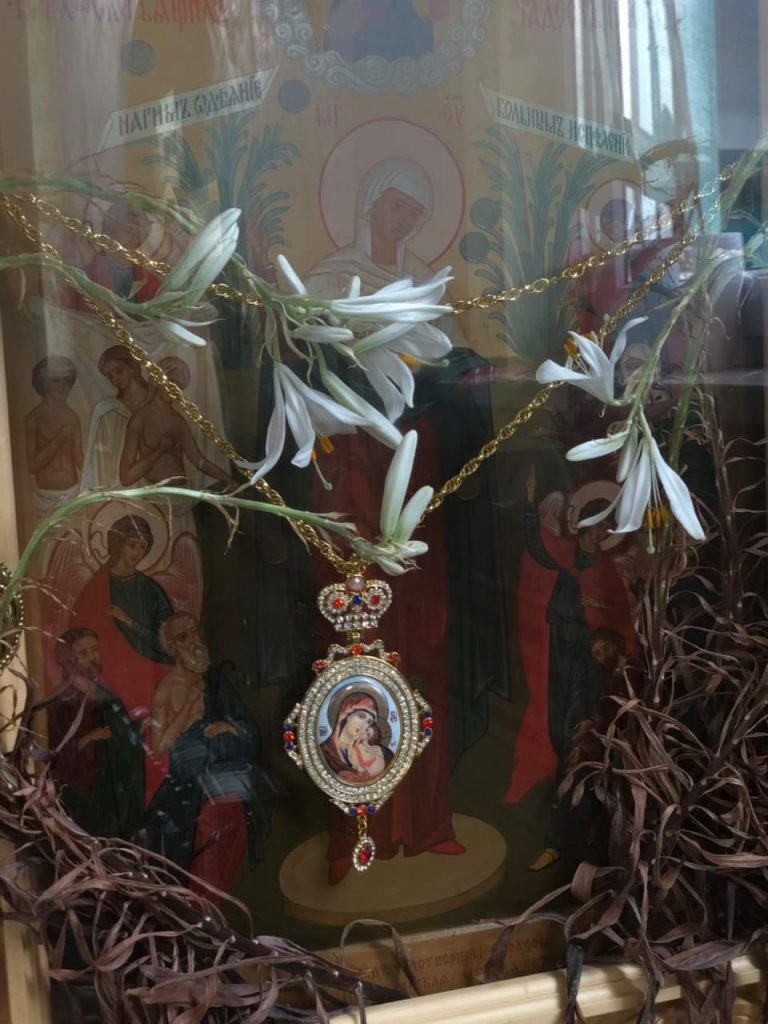 For the eighth consecutive year, dried lilies bloomed again under the glass of the "Joy of all the afflicted" icon, in the church of Krasnogorsk Monastery dedicated to All Saints, in the diocese of Mukachevo (Ukrainian Orthodox Church).
According to the tradition of the monastery, on the fifth day of Pascha, on the day when the Church celebrates the Theotokos icon "of the life-giving spring", the monastery celebrates an intercessory service in front of the "Joy of all the afflicted" icon of the Theotokos.
The flowers of the previous year are removed from the frame of the icon, and fresh lilies are placed after sprinkling them with holy water. During the period following Pascha, towards the feast of Pentecost, the dried lilies bloom again.
"There is neither water nor soil here. But there is our prayer," said Archimandrite Ilariy (Graviletz), the superior of the monastery, as he commented on this miracle.
The akathist to the Theotokos is prayed every day in this church. The monks placed lilies under the glass of the icon or the first time in 2012, at the request of parishioners, who had seen heard on TV about a similar miracle in a village in the Odessa region.
A video of the icon and the interview with Archimandrite Ilariy can be viewed here.

Source (with picture) in Russian