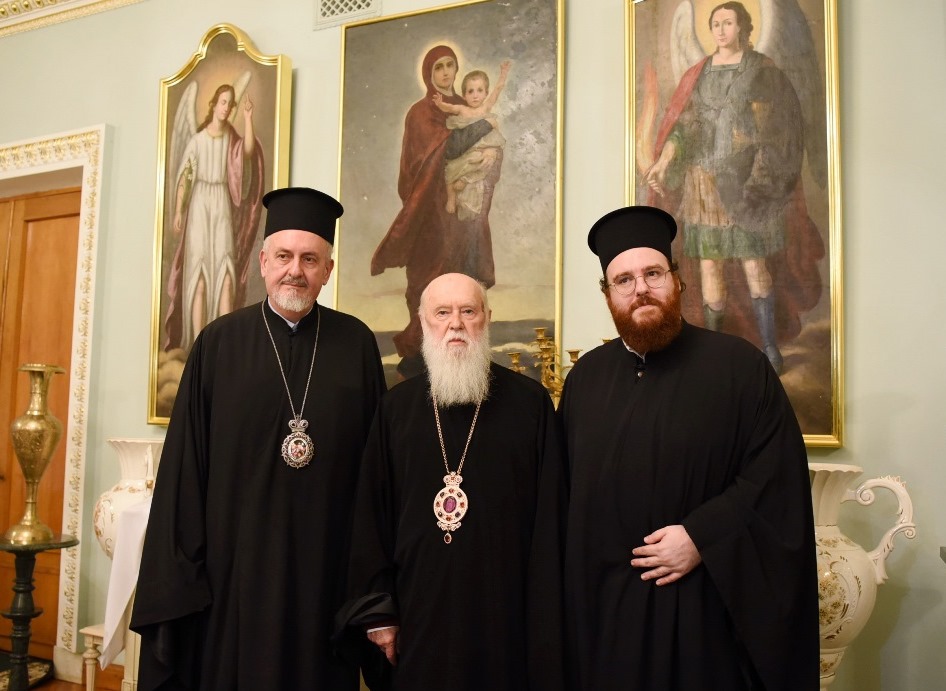 The following communique was published by "Patriarch" Filaret:
"On May 22, 2019, in his residence, His Holiness Patriarch Filaret met representatives of the Ecumenical Patriarchate, namely Metropolitan Emmanuel of France and Deacon Gregory (Frangakis), the Undersecretary of the Holy Synod."
Patriarch Filaret warmly greeted his distinguished guests and expressed his gratitude to the Mother Church of the Ecumenical Patriarchate, and personally to His All-Holiness Patriarch Bartholomew, for the granting of the tomos of autocephaly to the Orthodox Church in Ukraine, and for his constant support.
"I ask you to convey my thanks to His Holiness the Ecumenical Patriarch Bartholomew, for what he did for Ukraine and for the Church of Ukraine, when he granted us the tomos of autocephaly. I respect Patriarch Bartholomew, I pray for him at each Liturgy, and I will pray for him again until the end of my life," said the Patriarch.
"His Holiness the Patriarch [Filaret] mentioned that in these difficult times for Ukraine, when Russia's open aggression continues against the nation, the Church will do everything possible to defend the independence of Ukraine and the unity of the Church, as the spiritual foundation of the nation".
"We will always defend the interests of the Orthodox Church of Ukraine, and will do all we can to ensure that the Ukrainian Church is one, and always serves the interests of the Ukrainian people and the Ukrainian nation," said the Patriarch.
Metropolitan Emmanuel conveyed the greetings of His Holiness Patriarch Bartholomew. and expressed his joy for meeting him, and the coming of the delegation to the Orthodox Church of Ukraine, in order to support it and express his love towards it and fraternal unity with it.
The participants in the meeting addressed general questions of ecclesiastical life. They discussed the process of recognition of the autocephaly of the Orthodox Church of Ukraine by the other local Orthodox Churches, and many other issues of common interest. The discussion lasted nearly three hours, in a warm and friendly atmosphere. At the end of the meeting, the parties exchanged gifts.
Source (with picture) in Ukrainian