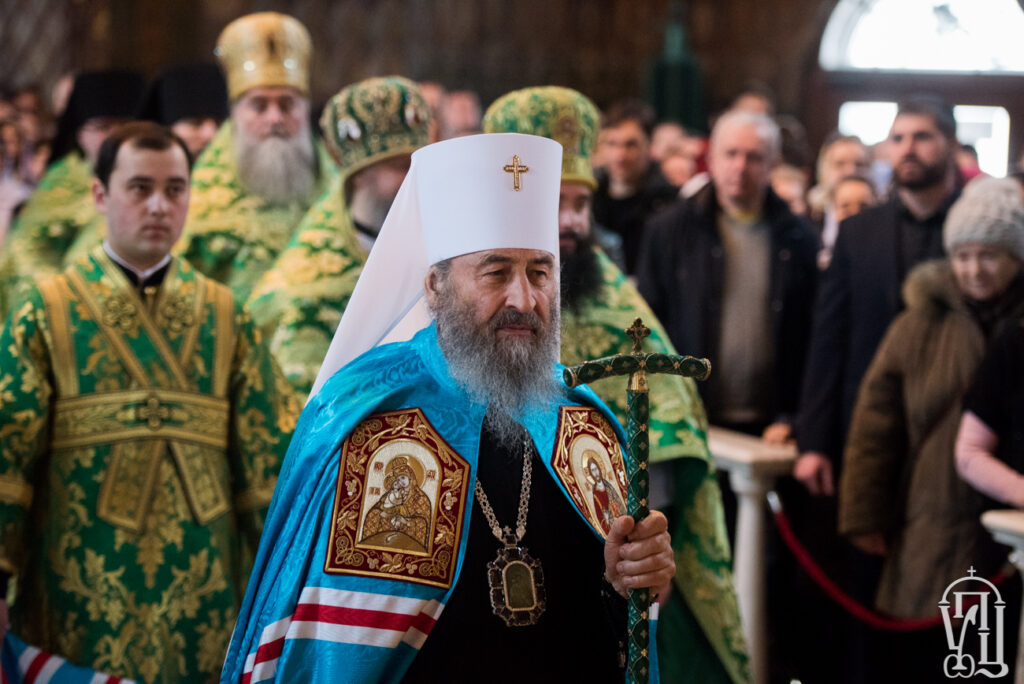 In order to do good works, we have to learn how to do good. This is possible only through fasting and prayer.
This is what Metropolitan Onufriy of Kyiv and All Ukraine said in his homily in the Kyiv Caves church of Saint Anthony and Theodosius  on March 3, 2019, the Sunday of the Last Judgment.
"Why does the Holy Church remember the Last Judgment on the eve of the Great Lent? It is summed up in the fact that we have to do good to our neighbor, and for that we will have to answer before God. But to have the opportunity to do good works to our neighbor through sacrifice, we must become good, we must learn how to do good, and this is only possible through prayer and fasting", added the primate of the Ukrainian Church.
"Through ascetic deeds and virtues, we become good and able to do good to others. In doing so, we do good to ourselves, we free ourselves from wickedness, hatred, animosity, and pride that all distort our human image. By getting rid of all this, we become good and able to do good to our neighbor", said the archpastor.
"There is now such a spirit in the world that we all criticize one another and have no compassion. We have to look at ourselves, criticize and correct ourselves himself, whether our neighbor is standing or falling before God".
"Those who have not done good deeds, let them begin this great Lent by working on themselves, let them begin to become good, let them begin to cut off passions and vices through prayer and fast, in order to receive an answer from Christ our Savior at His dreadful judgment at the time of His second and glorious coming", went on the primate in his exhortation.
Source in Russian