Choose your subscription:
---
Monthly subscription with unlimited access to all content. Renews automatically for 11.95€/month until canceled.
---
Quarterly subscription with unlimited access to all content. Pay 2 months and get 1 for free. Renews automatically every 3 months until canceled.
---
Yearly subscription with unlimited access to all content. Pay 10 months and get 2 for free. Renews automatically every year until canceled.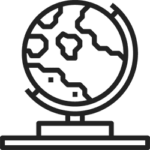 24/7 Access
Orthodoxie.com is available in all countries in the world. Access from anywhere and any device at any time.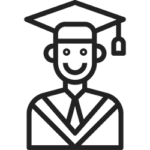 Students
Special offer for students of any theology institute: reduced monthly price of 6,95€/month with the proof of ongoing studies. Register here →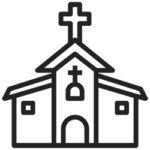 Parishes
Special offer for parishes: benefit from a group membership for your parish. Contact us here →
Truly independent Orthodox news.
Everywhere, all the time.
By subscribing to Orthodoxie.com, you are supporting independent and objective Orthodox journalism, as well as spreading the word to all believers and non-believers alike through supporting a fully modern Web platform.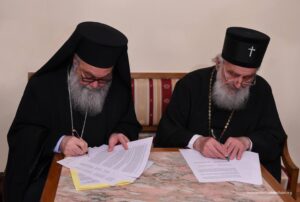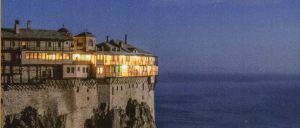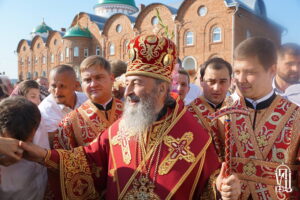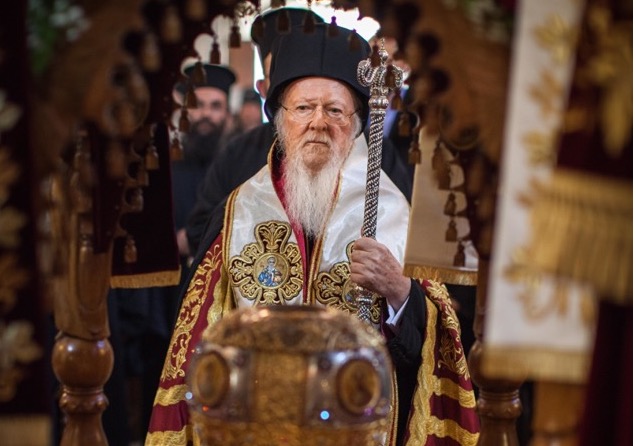 New ways to read
The world is constantly changing and the attention span is shortening. This is a global trend, albeit some of us still prefer to get a real book in their hands. In order to meet this growing demand for instant and relevant information, Orthodoxie.com now supports various rich media, RSS, AMP and similar formats, to give you the best reading experience whether you are in Google Search, on Facebook or on any of your devices. By subscribing you are supporting us to move forward and develop more content, translate to more languages and reach more people.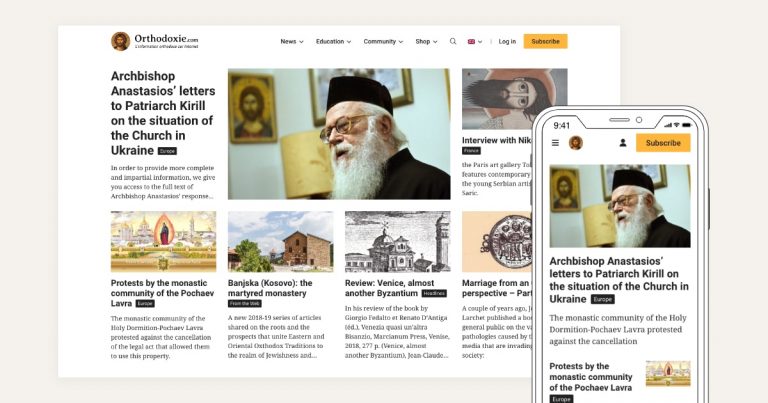 Frequently Asked Questions
What do I get with subscription?
By subscribing to Orthodoxie.com you get full unlimited access to all of the content on our platform in any of the languages we support.
How do I subscribe to Orthodoxie.com?
Simply by selecting a subscription option and filling in the form on the next page that you will be taken to. You will have a range of payment options to select from.
What payment options do you accept?
We accept the following payment options:

- Visa, Mastercard, and American Express payments from customers worldwide
- PayPal for customers worldwide
- SEPA Direct Debit (IBAN payment) for users in SEPA countries
- Apple Pay and Google Checkout
- SOFORT for users from Austria, Germany, and Belgium
- Bancontact for users from Belgium
- EPS for users from Austria
- Giropay for users from Germany
- iDEAL for users from Netherlands
- Multibanco for users from Portugal
- Przelewy24 for users from Poland
How do I cancel?
You can cancel your subscription at any time simply by going to your profile (My account) and selecting My Subscription and then Cancel on the same page.
What if I have a problem?
You can contact us at any time on bonjour[at]orthodoxie.com (replace the "[at]" with an "@").