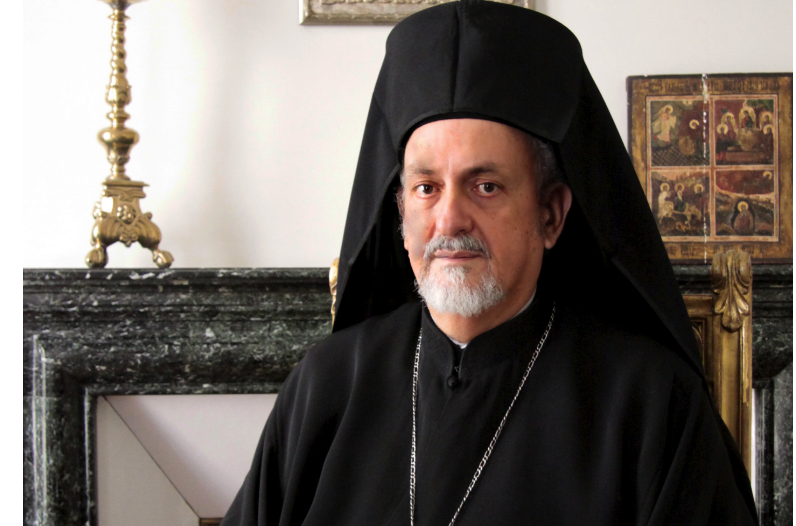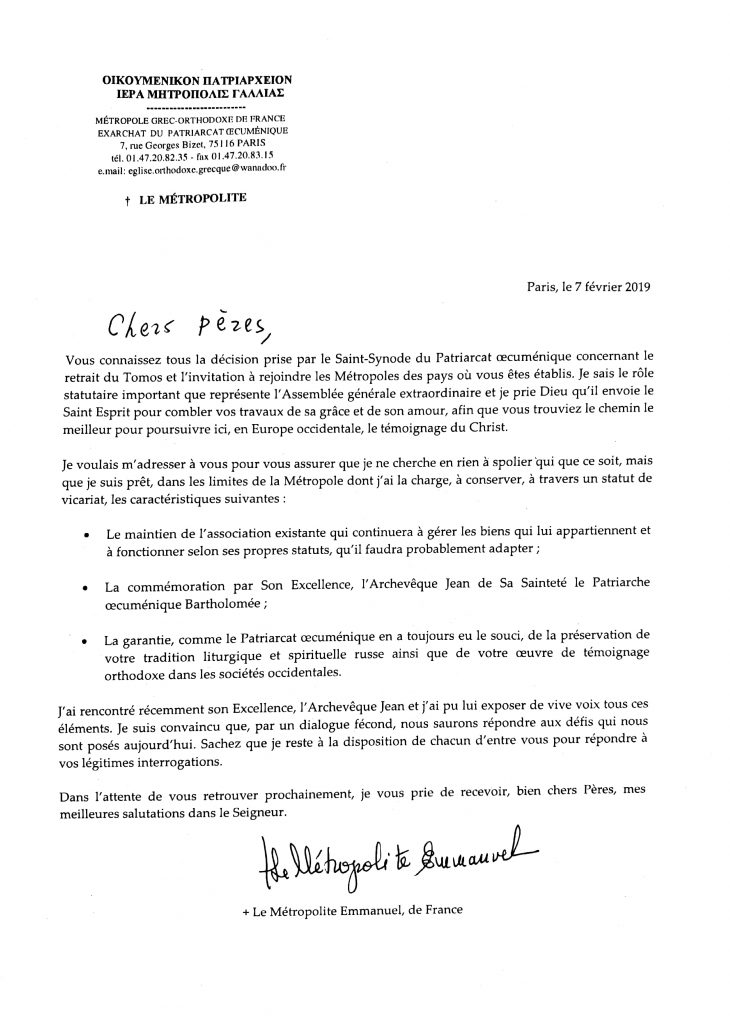 On February 7, 2019, Metropolitan Emmanuel of France sent a letter to the priests of the Archdiocese of Russian Orthodox Churches in Western Europe, in anticipation of the upcoming meeting of the General Assembly of their Diocesan Union, scheduled for 23 February.
Dear Fathers,
Paris, February 7, 2019
You all know about the decision made by the Holy Synod of the Ecumenical Patriarchate concerning the withdrawal of the Tomos and the invitation for you to join the Metropolises of the countries where you are established. I know the important statutory role of your Extraordinary General Assembly, and I pray that God will send the Holy Spirit to fill your work with His grace and His love, so that you may find the best way to continue witnessing to Christ here, in Europe Western.
I am sending you this letter today to assure you I do not try by any means to dispossess anyone of anything. Rather, I am ready, within the limits of the metropolis for which I am responsible, to keep the following characteristics through a status of vicariate:
• the preservation of the existing association, which will continue to manage the property belonging to it, and to function according to its own statutes, probably with some necessary adaptations;
• the commemoration by His Excellency, Archbishop John, of His Holiness the Ecumenical Patriarch Bartholomew;
• the guarantee, in keeping with the Ecumenical Patriarchate's constant care about it, of the preservation of your Russian liturgical and spiritual tradition, as well as of your work of Orthodox witness in Western societies.
I recently met with his Excellency, Archbishop John, and I was able to present these points to him in person. I am convinced that, through fruitful dialogue, we will be able to deal with the challenges facing us today. Know that I remain at the disposal of each of you, to answer your legitimate questions.
Looking forward to meeting you soon, dear Fathers. Please receive my best regards in the Lord.
+ Metropolitan Emmanuel of France