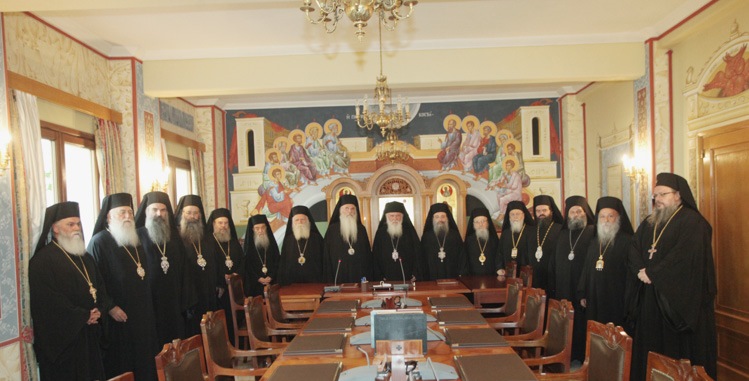 The Orthodox Church of Greece Permanent Holy Synod met on April 3rd. The session was chaired by Archbishop Ieronymos of Athens. Here is a translation of their official communiqué:
"The Permanent Holy Synod sent a letter to His Holiness the Ecumenical Patriarch Bartholomew, expressing their concern over the request made by those who call themselves "Macedonophones". They live in Greece and are members of the political organization of the minority that calls itself "Macedonians in Greece". They wish to celebrate the Divine Liturgy in the so-called "Macedonian" language, and particularly in the ethnically sensitive region of northern Greece.
The Holy Synod was informed by His Beatitude of his meeting with representatives of the Ecumenical Patriarchate, their Eminences Metropolitans Emmanuel of France and Amphilochios of Adrianopolis. Questions related to the Ukrainian ecclesiastical problem were discussed at this meeting.
The Holy Synod then decided to intervene in the question of the revision of the Penal Code, proposed by the legislative preparatory commission constituted by former Minister of Justice Nikolaos Paraskevopoulos. This is specifically about repealing articles 198, 199 and 201, which concern blasphemy, invective against religions, and insults against a dead person. This repeal will have negative results on religious and social peace, a topic that concerns all known religions active in Greece.
In view of the Pascha holidays, the permanent Holy Synod approved the financial offer of € 2,000 to help 100 families affected by the fires in Attica, for a total amount of € 200,000. This help is granted for them to get building permits in order to repair their homes, in agreement with their local municipalities and other organizations".
Source in Greek (with picture)