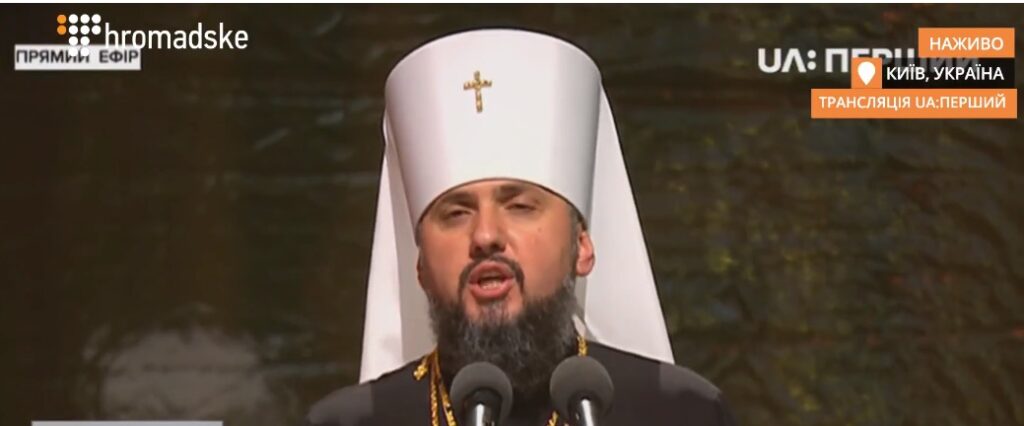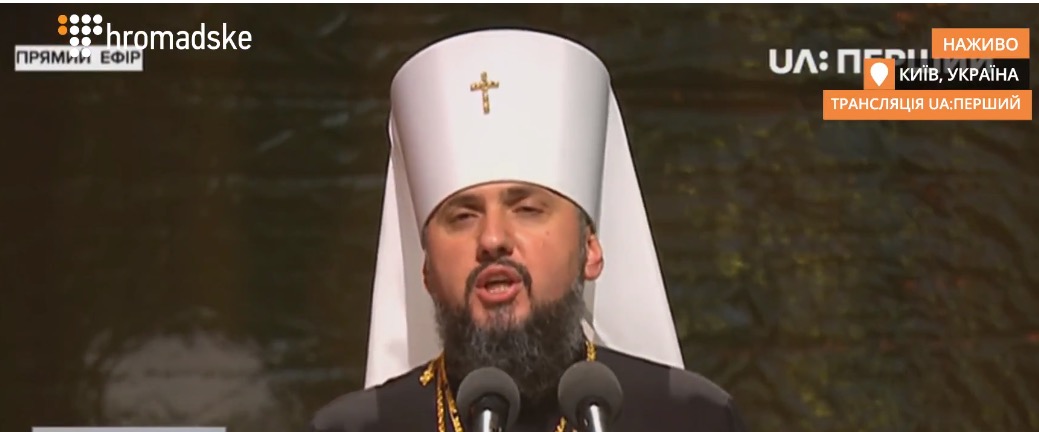 Today, Metropolitan Epifaniy (Dumenko) of Pereyaslav-Khmelnytsky (Kyiv Patriarchate) was elected primate of the new "Orthodox Church in Ukraine", by the participants of the Unification Council held in Kyiv.
After the election, Bishop Epifaniy addressed the faithful gathered in front of Saint Sophia Cathedral, thanking President Poroshenko for the efforts that contributed to the creation of the United Orthodox Church in Ukraine, but also Filaret, "the spiritual father of all Ukrainians ", as well as all the members of the Unification Council.
The announcement was made by the Ukrainian Minister of Culture, as St. Sophia's bells were pealing and Ukrainian President Petro Poroshenko, Andriy Parubiy the Parliament Chairman, and Metropolitan Emmanuel of France, the representative of the Constantinople Patriarchate, were coming out of the Kyiv cathedral.
President Poroshenko announced the creation of the "Ukrainian Local Autocephalous Orthodox Church" to people gathered in front of the cathedral. In his speech, he declared that the new Church will be "without Putin, without Kirill", but "with God and with Ukraine".
Metropolitan Epifaniy, 39, the head of this new church, studied at the Kyiv Ecclesiastical Academy and at the Athens Faculty of Philosophy. He was ordained a deacon and a priest in 2008 by "Patriarch Filaret Denissenko of Kyiv". He was made a bishop in 2009 by the same hierarchy, and raised to the metropolitan rank in 2013. He was considered as Filaret's "right arm".