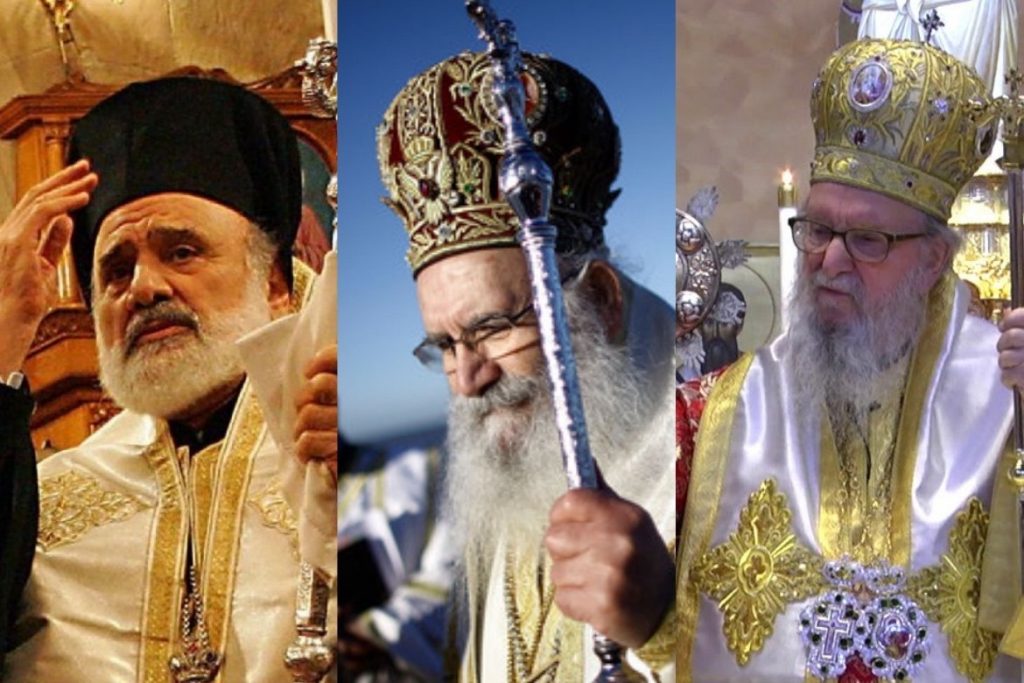 Rumors have just been confirmed by Patriarch Bartholomew himself, who mentioned upcoming changes in the leadership of the Greek Orthodox Churches in the United States, Great Britain, and Australia.
Last Sunday, during the announcements at the end of the Divine Liturgy, the Patriarch spoke about the autocephaly recently granted to the Ukrainian Orthodox Church. He specified in this respect that the Patriarchate did not meddle in politics, thus responding to comments published about the difficulties between Constantinople and Moscow.
At about 9:55 in the video published on the Ecumenical Patriarchate's Facebook page (see below), Patriarch Bartholomew announced that the Patriarchate will soon elect new heads of their Churches in Australia, the United States, and Great Britain. He explained these elections were part of the sacred responsibilities of the Mother Church.
The Greek Orthodox Archdiocese of America, probably the richest and largest in number among the Ecumenical Patriarchate eparchies around the world, has been facing many controversies about its financial situation as well as suspicions of misappropriation, under its current leader, Archbishop Demetrios.
According to many sources familiar with the relationship between the Archbishop of America and New York and Constantinople, Patriarch Bartholomew has asked Archbishop Demetrios several times to resign. The latter has refused so far, claiming he wanted to see the completion of St. Nicholas Church construction at Ground Zero, in New York.
Archbishop Stylianos of Australia is 83 and suffers from a debilitating illness that has prevented him from performing many of his duties, and from properly caring for his vast territory that covers the entire country of Australia.
As for Archbishop Gregory, who oversees Greek Orthodox parishes in the United Kingdom, he is over 90, and difficulties in his diocese are often mentioned.