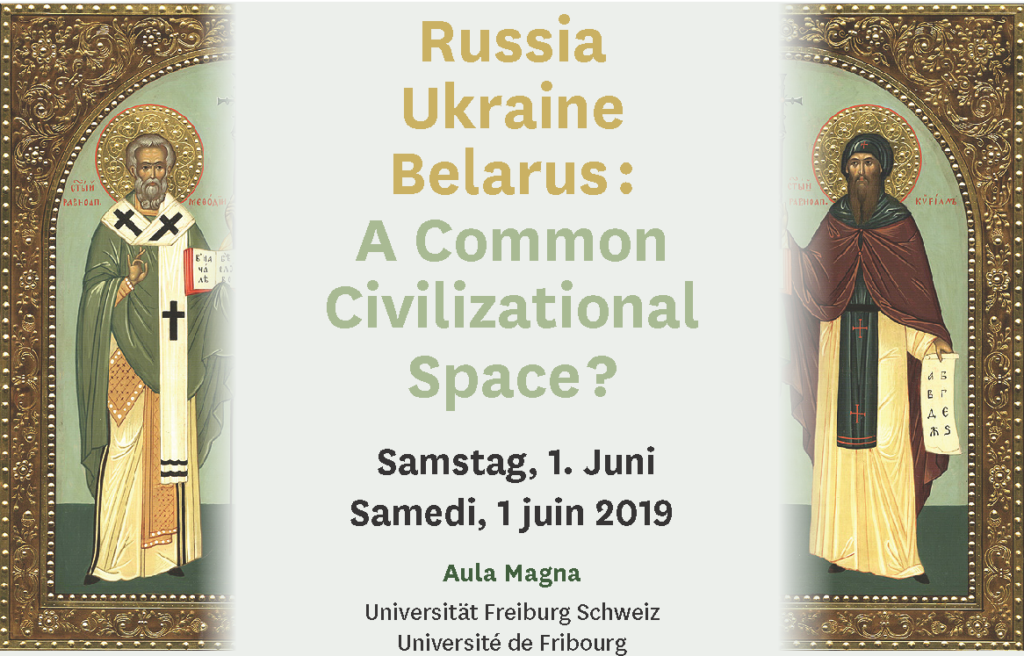 On June 1st, the conference "Russia, Ukraine, Belarus: A Common Civilizational Space?" will take place at the University of Fribourg, Switzerland. The keynote speaker will be Metropolitan Hilarion of Volokolamsk (Alfeyev).

Patriarch Kirill called the recent events in Ukraine a "civilizational catastrophe".
In a public debate, representatives of Russia, Ukraine, and Belarus will discuss the question: Is there a common civilization that brings together people from different nations, languages, ​​and cultures in a common ecclesial life, characterized by values ​​and a lifestyle that differ from the current lifestyle in the West? Is Europe ready and able to integrate such an alternative model into its "Common House"? What role does the Orthodox Church play in promoting the "European idea"?
Source in English