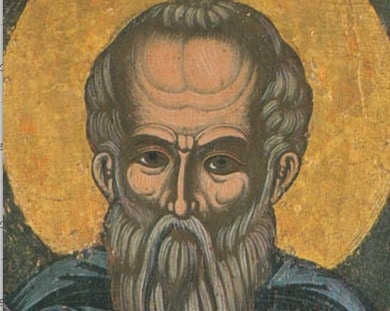 December 8
Nativity Fast
Ven. Patapius of Thebes (8th c.). Ven. Kirill, Abbot of Chelmogorsk (1378). Holy Apostles of the Seventy: Sosthenes, Apollos, Cephas, Tychicus, Epaphroditus, Cæsar, and Onesiphorus (1st c.). Holy 362 Martyrs of Africa, martyred by the Arians (477). Martyr Anthusa, at Rome (5th c.).
SAINT PATAPIUS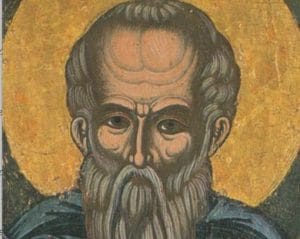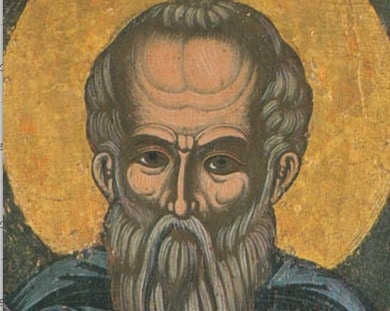 Saint Patapius was born at Thebes into a pious Christian family. Reaching the age of maturity, he scorned the vanities of the world and so went into the Egyptian desert where he became known for his ascetic deeds. Though he wished to dwell in silence, people began to come to him for advice.
He went eventually to Constantinople, where he obtained a cell at the city wall, near the Blachernae church. But here, too, he quickly became known. The sick began to throng about, and he having been vouchsafed the gift of healing, began to help all the needy.
After a life adorned with virtue and miracles, Saint Patapius fell asleep in the Lord and was buried in the church of Saint John the Baptist.
Troparion of the saint, tone 8
The image of God was truly preserved in you, O Father, for you took up the Cross and followed Christ. By so doing you taught us to disregard the flesh for it passes away but to care instead for the soul, since it is immortal. Therefore your spirit, venerable Patapius, rejoices with the angels.
Kontakion  of the saint, tone 3
Your temple is found to be a source of healing, and the people flock to it eagerly, O saint. They seek the healing of their diseases and the forgiveness of their sins, for you are a protector for all those in need, venerable Patapius.
Ephesians 1:16-23 (Epistle)
16

do not cease to give thanks for you, making mention of you in my prayers:

17

that the God of our Lord Jesus Christ, the Father of glory, may give to you the spirit of wisdom and revelation in the knowledge of Him,

18

the eyes of your understanding being enlightened; that you may know what is the hope of His calling, what are the riches of the glory of His inheritance in the saints,

19

and what is the exceeding greatness of His power toward us who believe, according to the working of His mighty power

20

which He worked in Christ when He raised Him from the dead and seated Him at His right hand in the heavenly places,

21

far above all principality and power and might and dominion, and every name that is named, not only in this age but also in that which is to come.

22

And He put all things under His feet, and gave Him to be head over all things to the church,

23

which is His body, the fullness of Him who fills all in all.
Luke 13:18-29 (Gospel)
18

Then He said, "What is the kingdom of God like? And to what shall I compare it?

19

It is like a mustard seed, which a man took and put in his garden; and it grew and became a large tree, and the birds of the air nested in its branches."

20

And again He said, "To what shall I liken the kingdom of God?

21

It is like leaven, which a woman took and hid in three measures of meal till it was all leavened."

22

And He went through the cities and villages, teaching, and journeying toward Jerusalem.

23

Then one said to Him, "Lord, are there few who are saved?" And He said to them,

24

"Strive to enter through the narrow gate, for many, I say to you, will seek to enter and will not be able.

25

When once the Master of the house has risen up and shut the door, and you begin to stand outside and knock at the door, saying, 'Lord, Lord, open for us,' and He will answer and say to you, 'I do not know you, where you are from,'

26

then you will begin to say, 'We ate and drank in Your presence, and You taught in our streets.'

27

But He will say, 'I tell you I do not know you, where you are from. Depart from Me, all you workers of iniquity.'

28

There will be weeping and gnashing of teeth, when you see Abraham and Isaac and Jacob and all the prophets in the kingdom of God, and yourselves thrust out.

29

They will come from the east and the west, from the north and the south, and sit down in the kingdom of God.