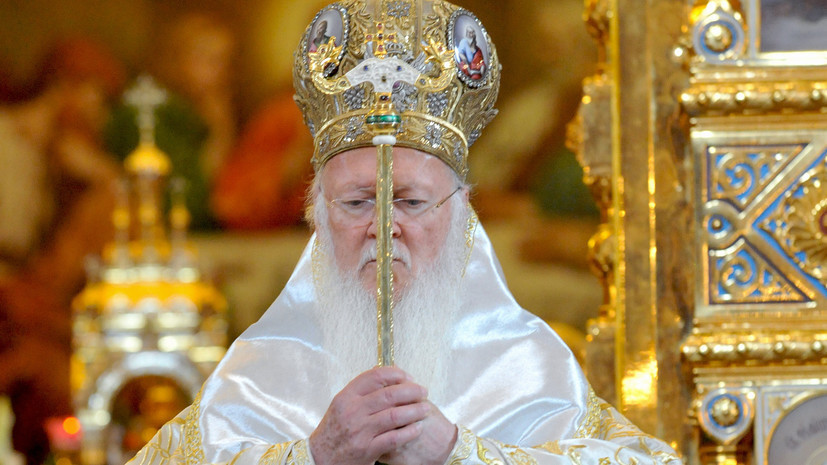 On February 10, the American weekly The National Herald published an article signed by journalist Theodore Kalmoukos. It announces that the Ecumenical Patriarch Bartholomew is preparing to make changes in and reorganize at least three archdioceses.
According to well-informed sources, Patriarch Bartholomew is expected to make a final decision regarding the replacement of Archbishop Demetrios of America. Three times, the patriarch asked the archbishop to resign, but he refused to do so. Last November, Patriarch Bartholomew granted a third and final extension to Archbishop Demetrios and asked him to resign before Pascha. Otherwise, according to these same sources, the patriarch will replace him by electing him in a former Asia Minor metropolis. A metropolis that disappeared after the catastrophe in that region.
The second archdiocese to be affected by changes will be the Archdiocese of Thyatira and Great Britain. Bishop Gregorios is over 90, and several problems have been reported. A few months ago, Patriarch Bartholomew visited England incognito and saw what was going on. The patriarch plans to divide this diocese into two ecclesiastical entities, electing two archbishops, or an archbishop and a metropolitan. It is also possible that the new archbishop will be coming from the United States.
Changes are also under way for the Greek Orthodox Archdiocese of Australia since Archbishop Stylianos fell ill, as the Patriarch informed the Phanar hierarchs early January. The archdiocese of Australia may also be divided into two parts, North and South, or even three, with would then lead to the election of three new primates.
The newspaper has learned that changes in the metropolises of Turkey are not to be excluded either.
At the meantime, the recent granting of autocephaly to the Ukrainian autocephalous Orthodox Church has created cracks in the relationships between the Ecumenical Patriarchate and the primates of old and recent patriarchates, and with the autocephalous and autonomous Churches that are under the influence of the Moscow Patriarchate. These refuse to recognize Epifaniy as the new metropolitan of Ukraine. The Phanar believes that in time, this issue will be resolved, and that all will finally recognize Epifaniy, in order to restore unity in the Orthodox Church.
The National Herald also learned that a particular Russian jurisdiction present in the United States is planning to establish Greek-speaking parishes or even dioceses in various parts of the country. Priests fluent in Greek will be appointed there.
Representatives of this jurisdiction are looking for a Roman Catholic or Protestant Church for sale. They are also planning to build a church in Massachusetts.
Source in English