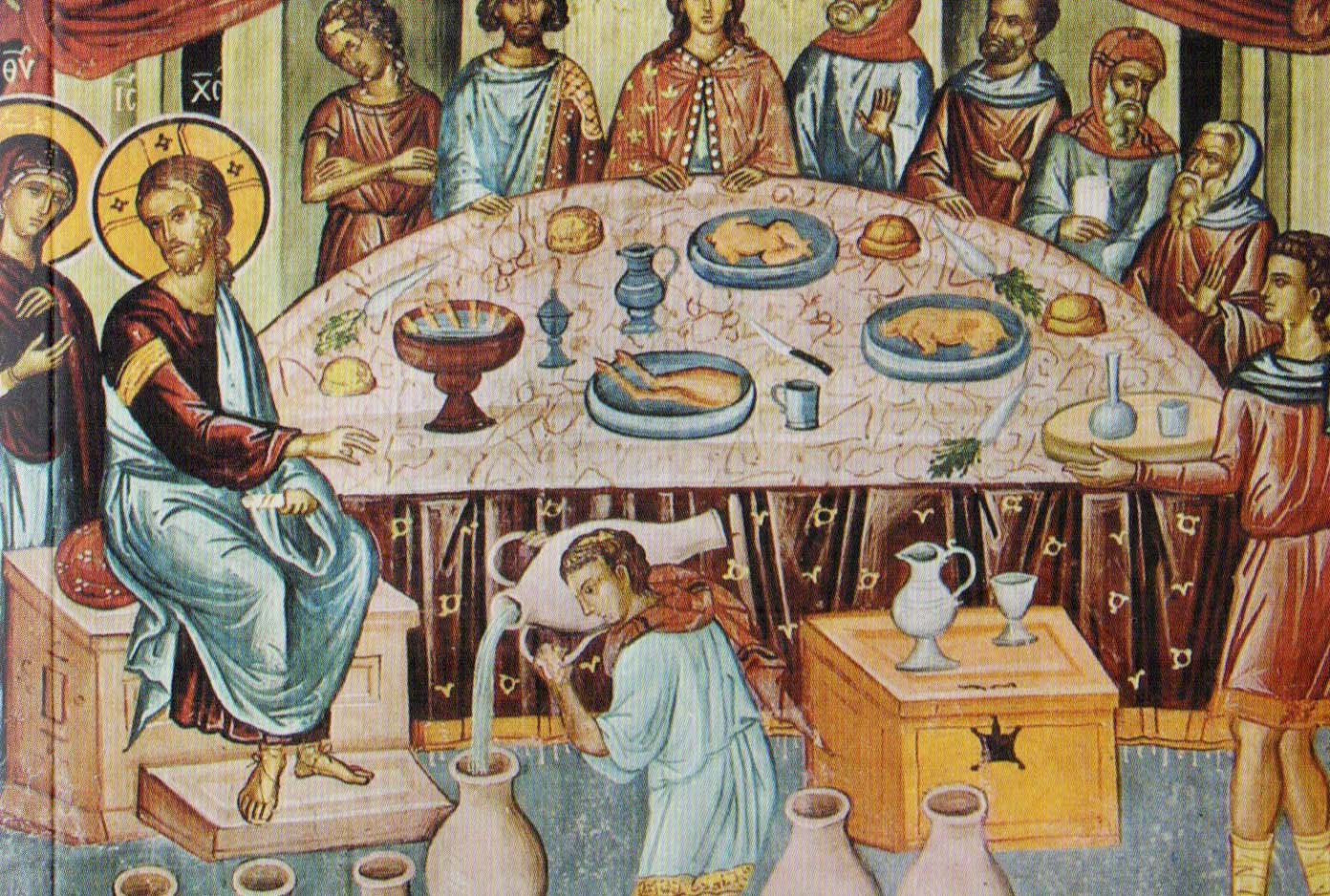 In May 2018, the program Orthodoxie on France-Culture Radio was on the theme of Marriage from an Orthodox Perspective.
Here is another excerpt from the interview given by John Meyendorff. This time, he talks about the ancient and Christian perspectives on marriage.
"In the pre-Christian world, the Hellenistic world which preceded the New Testament period, sexuality was considered as a whole as a personal issue. in the Greco-Roman world, there was no idea of ​​a single marriage as the ideal. in the Jewish world, marriage was considered essentially as a means of survival in one's children. The purpose of marriage was explicitly procreation and survival, so that a sterile marriage was considered a curse.
In Christianity, Saint Paul in his Epistle to the Ephesians, chapter 5, reveals to us a very unique idea of ​​ marriage, an idea which did not exist anywhere else outside of the Christian revelation. The idea is that marriage is a mystery, a mystery of Christ and of the Church, or in other words, of God and the New Israel. And as there is only one Christ and one Church, marriage is presented as a unique way for a man and a woman to unite and to realize together in their life the mystery of the Church, the mystery of salvation. This didn't exist anywhere else, and that is what we call the sacrament of the marriage, mysterion in Greek. A mystery, the mystery of the union between Christ and the Church. And so the ideal of marriage in Christianity is the unique marriage of a man and a woman who unite forever. It is not a union simply limited to physical life or even to temporal life. The ideal is eschatological, as theologians say. That is to say, it is really a revelation of the Kingdom of God and this union is projected into this Kingdom, it continues there.
That's the reason why the whole canonical tradition of the Orthodox Church tends to discourage second marriages, not only divorce, but second marriages. We have the marriage of priests, but a man who has married twice or married a widow cannot be a priest, not because it is a sin to marry a widow, but it is because a priest must practice marriage in its ideal form. And therefore the uniqueness of marriage, the eternity of marriage is what is protected by Canon Law. But the Church has always been realistic, in the sense that sacramental grace is not magical, sacramental grace requires cooperation, the synergy of man. God cannot force us and there are some cases – that must be considered in themselves and they are always different- where the Church declares that there is no marriage or the marriage no longer exists.
In the West, and I don't mean to be controversial, the idea of ​​marriage has never been completely separated from the idea of ​​a legal contract, a contract that the we cannot break. That's the dominant philosophy in the West. Whereas in the East, marriage is not so much a contract, it is a unique sacramental and mystical union, and from this point of view, it is sanctified and transfigured. This sanctification, this transfiguration obviously takes place in the ceremony, in the liturgy of marriage, but also throughout life. Like for baptism. Baptism is only a formal act, unless people live their baptism . and here the parallelism is complete: if someone is baptized without knowing what baptism is and is never even informed of the meaning of baptism, obviously God will judge him, whether he is baptized or not.
For marriage, it is interesting that our marriage liturgy is connected with the Eucharist. And in the Early Church, we know that there was not this sumptuous liturgy that we now have for marriages. In the first millennium of the Church, there was a ceremony within the Sunday Eucharist. They sometimes used the crowns too, but there was only a brief prayer pronounced by the bishop during the Sunday Eucharist, and after that, the couple received Communion together, and therefore declared before the Church that they intended to live a Christian marriage, with all the obligations that this marriage implied.
I believe that's what we must try to do: a kind of education before marriage, when the Orthodox couple wants to enter this sacramental reality of marriage. They must be prepared in order to understand what it's about. But it's usually hard to do. Very often, people are not ready, but it's essential to get back to that, it's a matter of witnessing to the Christian gospel itself, of saying that it is an ideal."
Source in French:
Notre lettre d'informations hebdomadaire gratuite
Chers lecteurs,
Vous êtes de plus en plus nombreux à lire Orthodoxie.com, et nous nous en réjouissons. Nous souhaitons qu'une grande partie des articles de notre site soit accessible à tous, gratuitement, mais l'information de qualité a un coût. Et pour cette raison, votre soutien nous est plus que nécessaire. Nous vous invitons à vous y abonner, ou bien à faire un don de soutien !