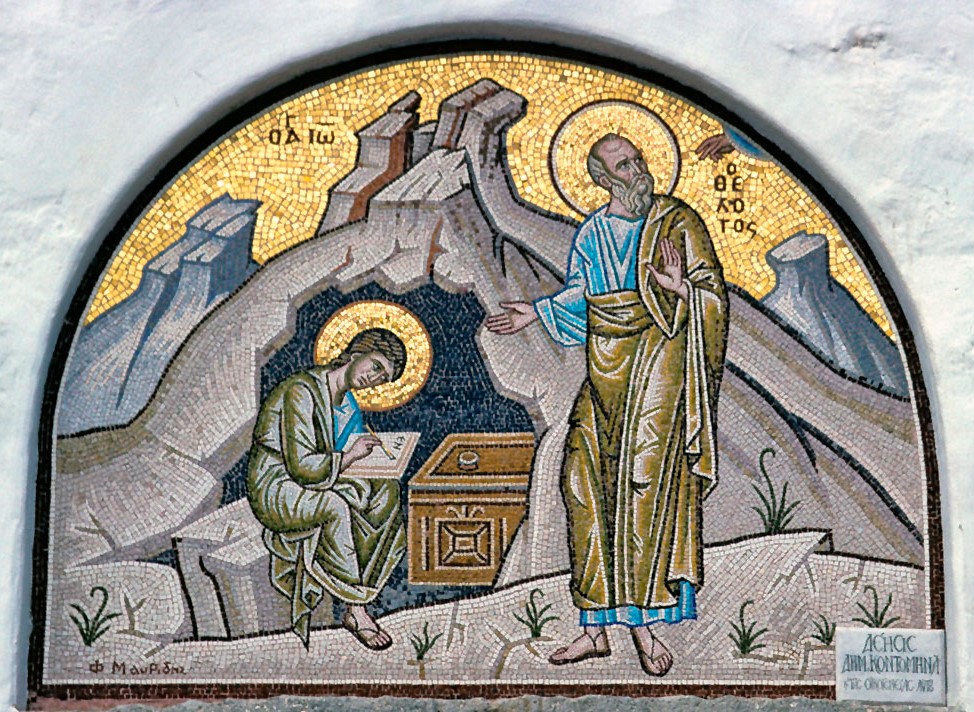 May 8 (old calendar) / May 21 (new)
Holy Apostle and Evangelist John the Theologian (98-117). Ven. Arsenius the Great (449-450). Ven. Arseny the Lover-of-Labor (14th c.) and Pimen the Ascetic, of the Kiev Caves (Far Caves—12th c.).
Holy Apostle and Evangelist John the Theologian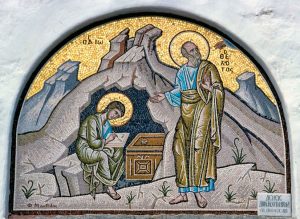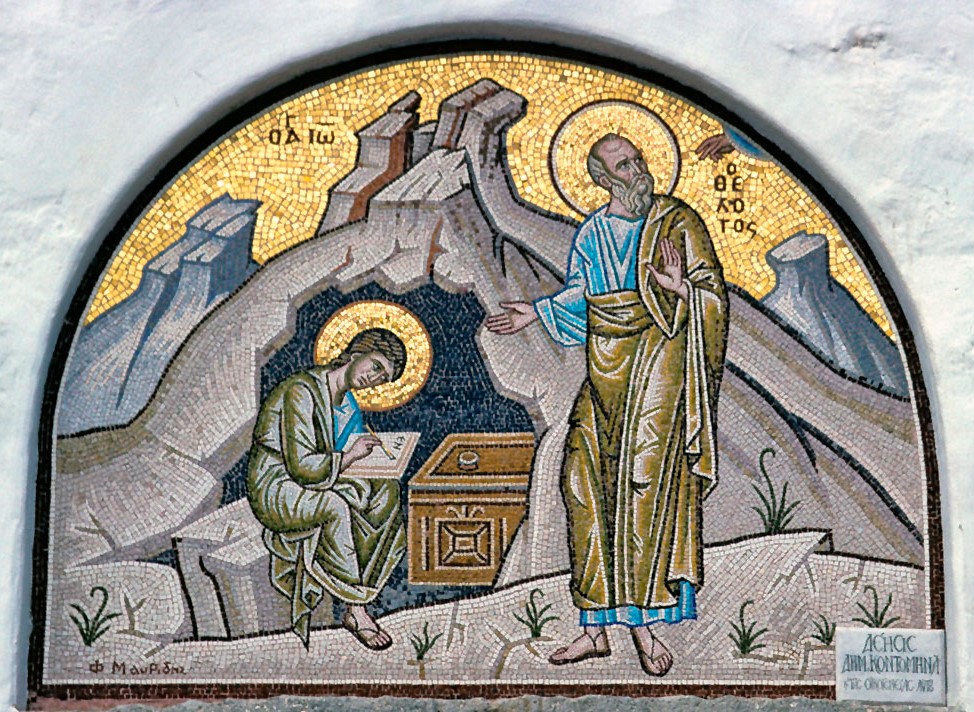 The Church commemorates Saint John on this day because of the annual pilgrimage to his grave.
When Saint John was more than one hundred years old, he took seven of his disciples and went to a spot outside the city of Ephesus. There he told them to dig a grave in the form of a cross. Then he climbed into the grave and told his disciples to cover him with earth. Later, the grave was opened and the saint's body was not there.
Each year on May 8 a red dust would arise from the grave which the faithful collected in order to be healed of their illnesses.
Saint John's main Feast is on September 26.
Troparion of the saint, tone 2
O beloved Apostle of Christ our God, / Come quickly to deliver your helpless people. / He on whose breast you leaned, will accept you as intercessor. / Entreat Him, O Theologian, to disperse the clouds of darkness, / Granting us peace and great mercy!
Kontakion of the saint, tone 2
Who shall declare your greatness, O Virgin disciple? / For as a fountain of healing you flow with miracles, / Interceding for our souls as Theologian and friend of Christ!
Acts 10:21-33 (Epistle)
21

Then Peter went down to the men who had been sent to him from Cornelius, and said, "Yes, I am he whom you seek. For what reason have you come?"

22

And they said, "Cornelius the centurion, a just man, one who fears God and has a good reputation among all the nation of the Jews, was divinely instructed by a holy angel to summon you to his house, and to hear words from you."

23

Then he invited them in and lodged them. On the next day Peter went away with them, and some brethren from Joppa accompanied him.

24

And the following day they entered Caesarea. Now Cornelius was waiting for them, and had called together his relatives and close friends.

25

As Peter was coming in, Cornelius met him and fell down at his feet and worshiped him.

26

But Peter lifted him up, saying, "Stand up; I myself am also a man."

27

And as he talked with him, he went in and found many who had come together.

28

Then he said to them, "You know how unlawful it is for a Jewish man to keep company with or go to one of another nation. But God has shown me that I should not call any man common or unclean.

29

Therefore I came without objection as soon as I was sent for. I ask, then, for what reason have you sent for me?"

30

So Cornelius said, "Four days ago I was fasting until this hour; and at the ninth hour I prayed in my house, and behold, a man stood before me in bright clothing,

31

and said, 'Cornelius, your prayer has been heard, and your alms are remembered in the sight of God.

32

Send therefore to Joppa and call Simon here, whose surname is Peter. He is lodging in the house of Simon, a tanner, by the sea. When he comes, he will speak to you.'

33

So I sent to you immediately, and you have done well to come. Now therefore, we are all present before God, to hear all the things commanded you by God."
John 7:1-13 (Gospel)
1

After these things Jesus walked in Galilee; for He did not want to walk in Judea, because the Jews sought to kill Him.

2

Now the Jews' Feast of Tabernacles was at hand.

3

His brothers therefore said to Him, "Depart from here and go into Judea, that Your disciples also may see the works that You are doing.

4

For no one does anything in secret while he himself seeks to be known openly. If You do these things, show Yourself to the world."

5

For even His brothers did not believe in Him.

6

Then Jesus said to them, "My time has not yet come, but your time is always ready.

7

The world cannot hate you, but it hates Me because I testify of it that its works are evil.

8

You go up to this feast. I am not yet going up to this feast, for My time has not yet fully come."

9

When He had said these things to them, He remained in Galilee.

10

But when His brothers had gone up, then He also went up to the feast, not openly, but as it were in secret.

11

Then the Jews sought Him at the feast, and said, "Where is He?"

12

And there was much complaining among the people concerning Him. Some said, "He is good"; others said, "No, on the contrary, He deceives the people."

13

However, no one spoke openly of Him for fear of the Jews.