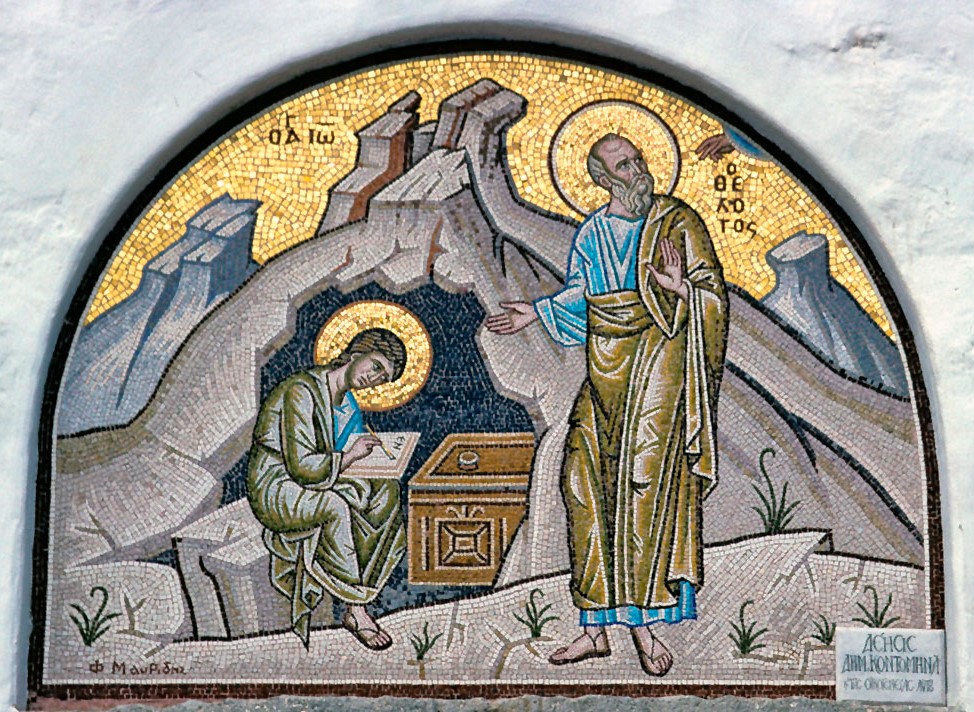 May 8
Fast
Holy Apostle and Evangelist John the Theologian (98-117). . Ven. Arsenius the Great (449-450). Ven. Arseny the Lover-of-Labor (14th c.) and Pimen the Ascetic, of the Kiev Caves (Far Caves—12th c.).
Holy Apostle and Evangelist John the Theologian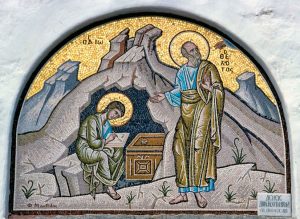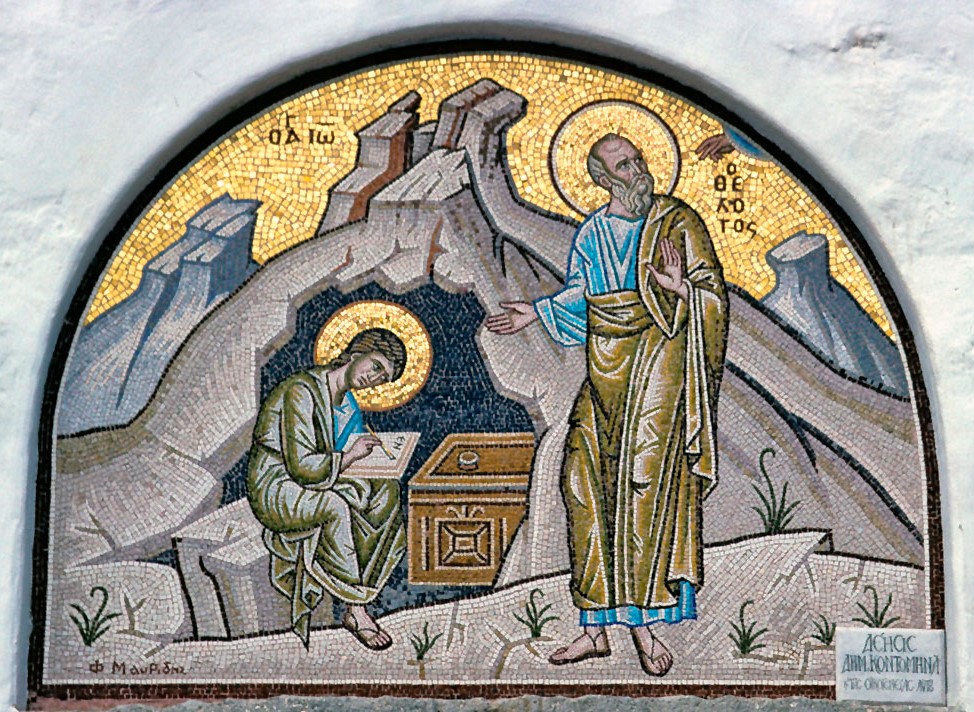 The Church commemorates Saint John on this day because of the annual pilgrimage to his grave.
When Saint John was more than one hundred years old, he took seven of his disciples and went to a spot outside the city of Ephesus. There he told them to dig a grave in the form of a cross. Then he climbed into the grave and told his disciples to cover him with earth. Later, the grave was opened and the saint's body was not there.
Each year on May 8 a red dust would arise from the grave which the faithful collected in order to be healed of their illnesses.
Saint John's main Feast is on September 26.
Troparion of the saint, tone 2
O beloved Apostle of Christ our God, / Come quickly to deliver your helpless people. / He on whose breast you leaned, will accept you as intercessor. / Entreat Him, O Theologian, to disperse the clouds of darkness, / Granting us peace and great mercy!
Kontakion of the saint, tone 2
Who shall declare your greatness, O Virgin disciple? / For as a fountain of healing you flow with miracles, / Interceding for our souls as Theologian and friend of Christ!
Acts 4:13-22 (Epistle)
13

Now when they saw the boldness of Peter and John, and perceived that they were uneducated and untrained men, they marveled. And they realized that they had been with Jesus.

14

And seeing the man who had been healed standing with them, they could say nothing against it.

15

But when they had commanded them to go aside out of the council, they conferred among themselves,

16

saying, "What shall we do to these men? For, indeed, that a notable miracle has been done through them is evident to all who dwell in Jerusalem, and we cannot deny it.

17

But so that it spreads no further among the people, let us severely threaten them, that from now on they speak to no man in this name."

18

So they called them and commanded them not to speak at all nor teach in the name of Jesus.

19

But Peter and John answered and said to them, "Whether it is right in the sight of God to listen to you more than to God, you judge.

20

For we cannot but speak the things which we have seen and heard."

21

So when they had further threatened them, they let them go, finding no way of punishing them, because of the people, since they all glorified God for what had been done.

22

For the man was over forty years old on whom this miracle of healing had been performed.
John 5:17-24 (Gospel)
17

But Jesus answered them, "My Father has been working until now, and I have been working."

18

Therefore the Jews sought all the more to kill Him, because He not only broke the Sabbath, but also said that God was His Father, making Himself equal with God.

19

Then Jesus answered and said to them, "Most assuredly, I say to you, the Son can do nothing of Himself, but what He sees the Father do; for whatever He does, the Son also does in like manner.

20

For the Father loves the Son, and shows Him all things that He Himself does; and He will show Him greater works than these, that you may marvel.

21

For as the Father raises the dead and gives life to them, even so the Son gives life to whom He will.

22

For the Father judges no one, but has committed all judgment to the Son,

23

that all should honor the Son just as they honor the Father. He who does not honor the Son does not honor the Father who sent Him.

24

Most assuredly, I say to you, he who hears My word and believes in Him who sent Me has everlasting life, and shall not come into judgment, but has passed from death into life.