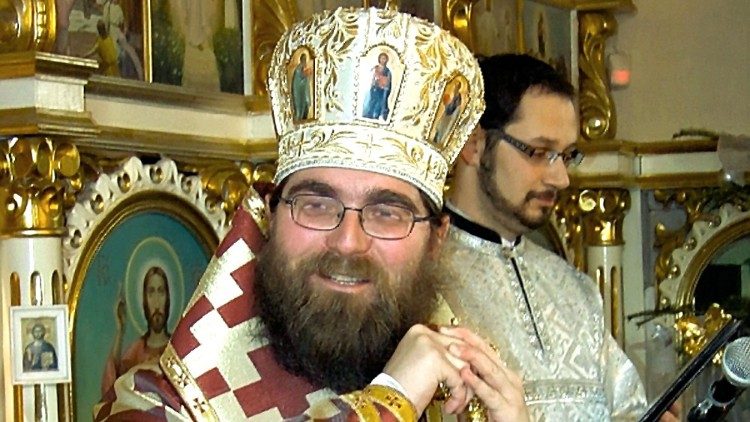 Metropolitan Rostislav of the Czech Lands and Slovakia sent a letter to Patriarch Kirill of Moscow and All Russia, supporting his opinion regarding the Constantinople Patriarchate's plan for the Orthodox Church in Ukraine. His letter is dated October 11. It was therefore composed before the Constantinople Patriarchate's official statement made on October 12.
Please find here the text of his letter:
Your Holiness, beloved brother and concelebrant in the Lord!
I cordially greet you with a wish for strength and fortitude in this difficult time for the Russian Orthodox Church and the entire Orthodox world.
In response to your missive of October 1, 2018, I want to assure you, Your Holiness, of my unwavering position regarding the ongoing gross interference by the state authorities in the internal life of the Church in Ukraine, which the Synod of our Local Church clearly expressed at our last meeting on June 12, 2018.
The Orthodox world recognizes the only canonical primate of the Ukrainian Orthodox Church—His Beatitude Metropolitan Onufriy of Kyiv and All Ukraine. This fact was repeatedly mentioned and confirmed by the primate of the Great Church of Christ His Holiness Ecumenical Patriarch Bartholomew on behalf of all present at the Synaxis of the Primates of the Local Orthodox Churches that was held in Chambésy (Switzerland) from January 21 to 27, 2016. Therefore, any attempt to legalize the Ukrainian schismatics by the state authorities should be strongly condemned by all the primates of the Local Orthodox Churches.
We are connected to our brotherly Ukraine not only by the proximity of our borders, but also by the kinship of the inhabitants of Carpatho Rus', and for us, the sorrow of our Ukrainian brothers, both by faith and by blood, causes pain in our hearts.
As the Orthodox Church is anchored on the principle of conciliarity, we are firmly convinced that any conflict situation and dispute that threatens the unity of Orthodoxy will be resolved in a conciliar manner, in strict accordance with the generally accepted Church traditions and sacred canons.
With brotherly love in the Lord
+ ROSTISLAV,
Archbishop of Prešov,
Metropolitan of the Czech Lands and Slovakia
Source in English