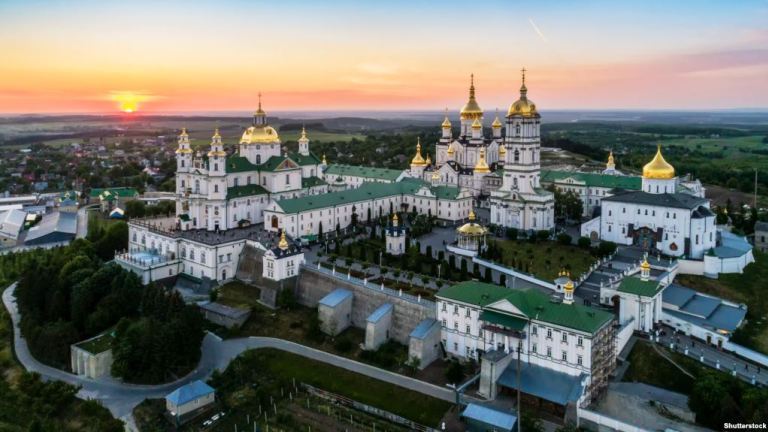 On November 26, 2018, Metropolitan Vladimir, primate of the Orthodox Church of Moldavia, wrote the following open letter to President Poroshenko concerning the cancellation of the Ukrainian authorities' decision to allow the monks of the Canonical Church to use the churches and buildings of the Pochaev Lavra.
The brothers themselves sent an appeal.
Your Excellency,
Mr. President
The Orthodox Church of Moldova learned with great concern about the Ukrainian Ministry of Justice's intention to annul the decision to transfer the monastic complex of the Holy Dormition-Pochaev Lavra (Ternopil Province) to the use of the Ukrainian Orthodox Church, whose primate is His Beatitude Metropolitan Onufriy.
The Holy Dormition-Pochaev Lavra, which the faithful of the Republic of Moldova so love to visit, is for the entire Orthodox world a true stronghold of our faith, preserved with special piety for many years, despite all the hardship and assaults.
Both in the years of trials and in the period of the rebirth of religious life, precisely the holy Pochaev Lavra became a true school of spiritual-moral education where the Orthodox consciousness of our faithful was formed.
In the Republic of Moldova, with our blessing, an annual pious custom of holding a procession to the Pochaev Lavra, in which a great many Moldovan pilgrims take part, has taken root. They take this blessed podvig upon themselves to receive help from the Mother of God, from the Sts. Job and Amphilochius of Pochaev, and from all the ascetics and spiritual fathers carrying out their tireless obedience on the Pochaev mountain.
The Synod of the Orthodox Church of Moldova, the clergy, and all the pious Moldovan people express their words of support for all the clergy and Ukrainian people who belong to the one canonical Orthodox Church of Ukraine, which preserves and transmits the unchanging, immutable truth to future generations.
We are following the deep crisis into which the Ukrainian Orthodox Church was plunged with particular concern, the purpose of which is the sow religious enmity among the Ukrainian population.
In the context of all that is written above, we call upon the leadership of Ukraine to full its constitutional role as guarantor of the preservation of freedom and religious peace in the country, and we, in our turn, will intensify our prayers to the All-Merciful God that He would grant us all peace and unity of faith, according to the call of the holy Apostle Paul: Endeavouring to keep the unity of the Spirit in the bond of peace (Eph. 4:3).
With respect,
† VLADIMIR
METROPOLITAN OF CHISINĂU AND ALL MOLDOVA
Source in English