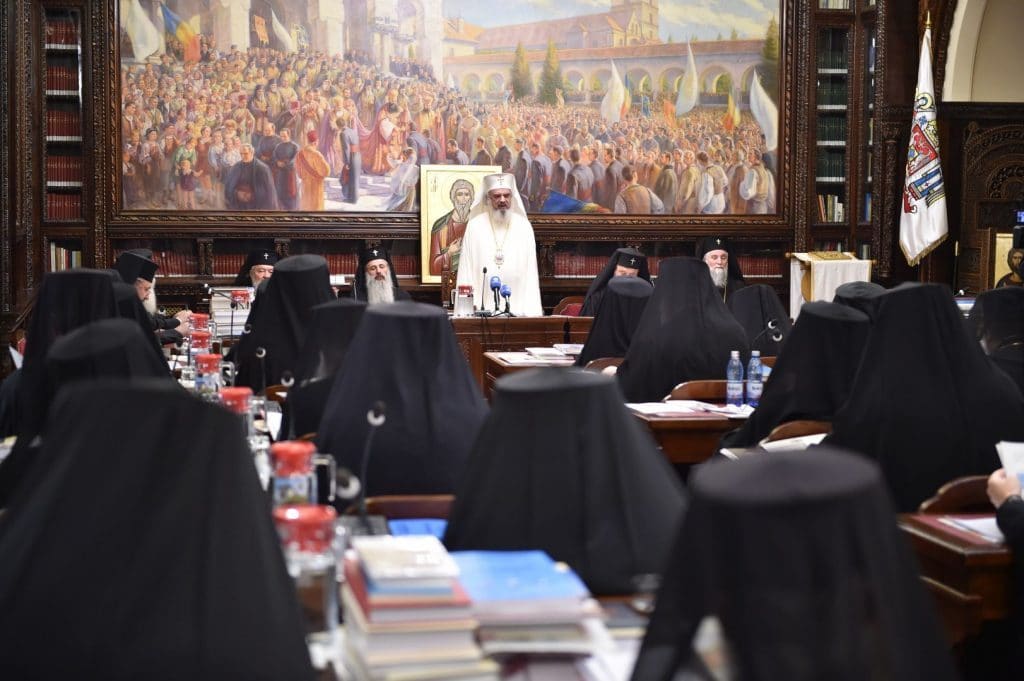 On May 24, the working session of the Holy Synod of the Romanian Orthodox Church took place in the Synod Hall of the Patriarchal Residence, under the chairmanship of Patriarch Daniel. On the insistent request of the clergy and of the laity from the Metropolis of Bessarabia [Republic of Moldova], the Holy Synod, by secret ballot, elected His Excellency Bishop Anthony of Orhei, vicar of the archdiocese of Chişinău , as the new bishop of Bălţi.
Also by secret ballot, the Holy Synod elected the Archimandrite Rev. Fr. Benjamin Goreanu, patriarchal advisor, as the bishop of South Bessarabia;  Archimandrite Timothy Bel was in the same way elected as the vicar of the diocese of Maramureş and Sătmar. The new bishop will bear the title of Sătmar.
The Holy Synod made other decisions, of which we mention the following:
Approval of the proposal made by the Metropolitan Synod of the Diocese of Moldavia and Bucovina to include in the calendar of the Romanian Orthodox Church, on July 9, the feast of the holy icon of the Mother of God known as "Odighitria" from Neamţ monastery. It will be in effect in 2019. The texts of the service, the synaxarion, the troparion, the kontakion, and the acathist in honor of this holy icon were also adopted.
Approval of the ecclesiastical calendar for the year 2019. Next year, Pascha will be celebrated on April 28th.
The position of the Romanian Orthodox Church concerning the legalization of the civil partnership was reiterated, bearing in mind the fact that it would also lead to the legalization of cohabitation, as well as the lack of responsibility from the spouses, to the detriment of the best interests of the children. The rejection of civil partnerships is also the position of all Orthodox Churches, as expressed during the Holy and Grand Council that convened in Crete in 2016.