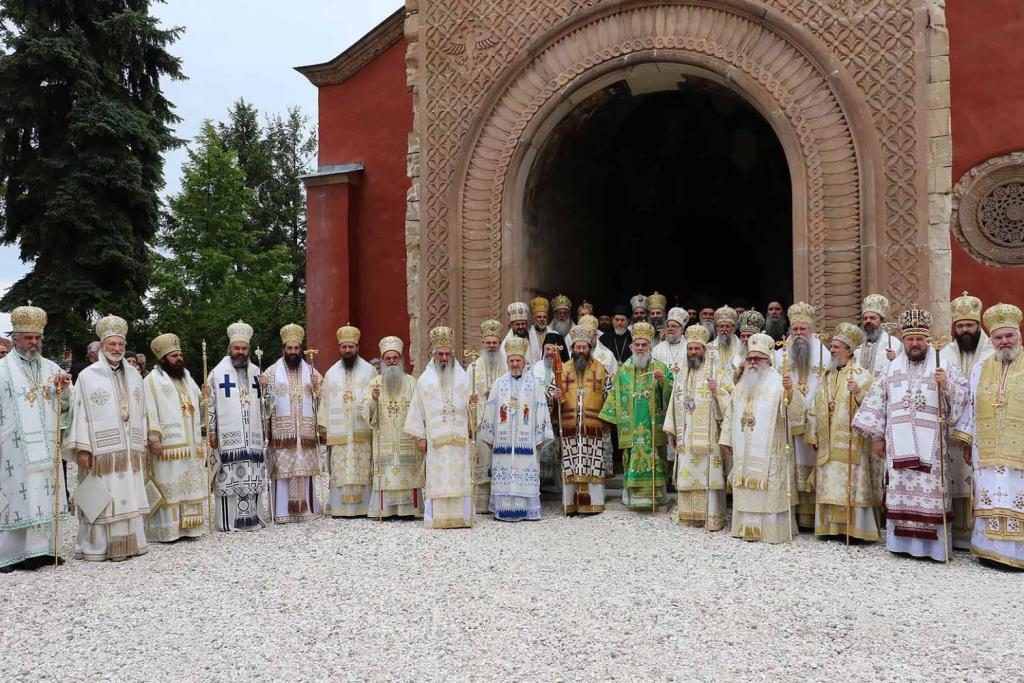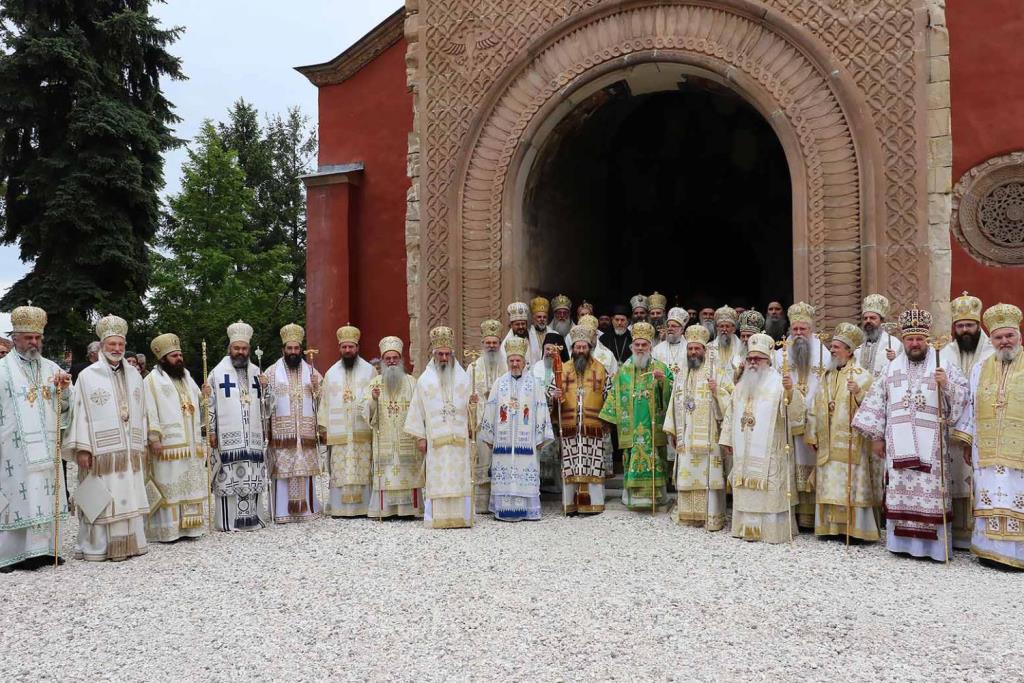 The choice of Žiča is due to the fact that Saint Sava set there the first seat of the autocephalous Church of Serbia in 1219, and that next October, the Serbian Orthodox Church will celebrate the jubilee of the 800 years of its autocephaly.
The Divine Liturgy was celebrated by Patriarch Irinej of Serbia, assisted by thirty bishops of the Serbian Orthodox Church. The singing was performed by the nuns of Žiča Monastery.
After the Divine Liturgy, the members prayed to the Holy Spirit for the beginning of the work of the assembly.
In his homily, Patriarch Irinej said, "Here we are in this holy church to continue what Saint Sava began here with our people. He preached the Gospel and instructed the hierarchs to lead the Church of God, which has been among the other autocephalous Churches for 800 years.
We are gathered here to see what we managed to do this past year, to examine the present problems, and to find a solution to them, with the help of God.
Our people must know that we are all living temples of God, that the Lord is the Father of us all, and that we are all brothers according to the Spirit. All of us are the Church, we who have been baptized in the name of the Lord who suffered for us and rose again, and remains in the Church with us.
We must bear in mind that we are members of the body of Christ. We have to witness it with our lives. We know whose example to follow: the great number of saints in our people. We are called to walk in their footsteps. This is the only way to life, the other paths lead to death.
We open our assembly here, we manifest our unity. The voice of God, the voice of the Church is heard in the assembly. All decisions must be conciliar.
May the Lord help us, in the confused time in which we are living, to find the true way, that of Christ. One of the greatest faults of our people is discord. As a numerically small nation, we can only subsist in harmony and unity, as St. Nicholas (Velimirovic) said, May the Lord give us concord, deification, and increase.
May the blessing of this holy place in which we find ourselves be with you, for ever and ever, Amen!
You can watch here excerpts of the Liturgy.

Source (with picture) in Serbian