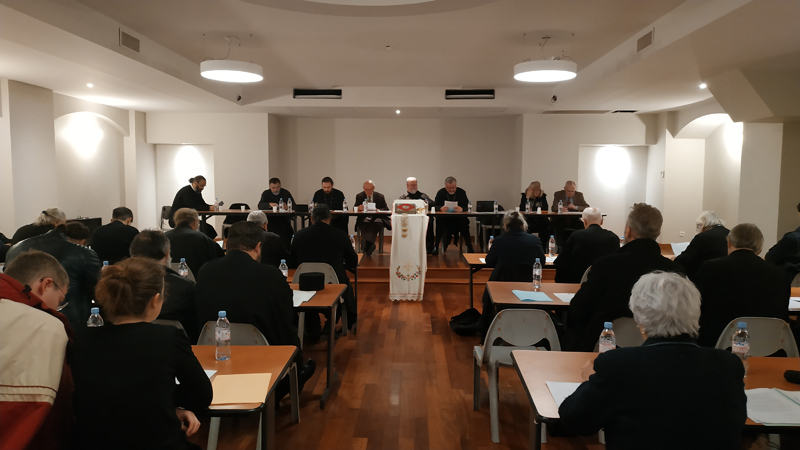 After the Divine Liturgy in St. Sava Church, the seat of the diocese in Paris, the representatives of all the parishes of the six countries part of it (Holland, Belgium, Luxembourg, France, Spain, and Portugal) met.
The annual reports, as well as the composition of the diocesan council for a new mandate were adopted.
The reception in the diocese of the first monastery in Holland, as well as the foundation of the first monastery of the Serbian Orthodox Church in Spain, in Irun, not far from the French border, were confirmed.
The Diocesan Council supported the work projects in Rotterdam, Brussels, and Lisbon, and confirmed the plans for the creation of a diocesan center in Paris.
Source in Serbian