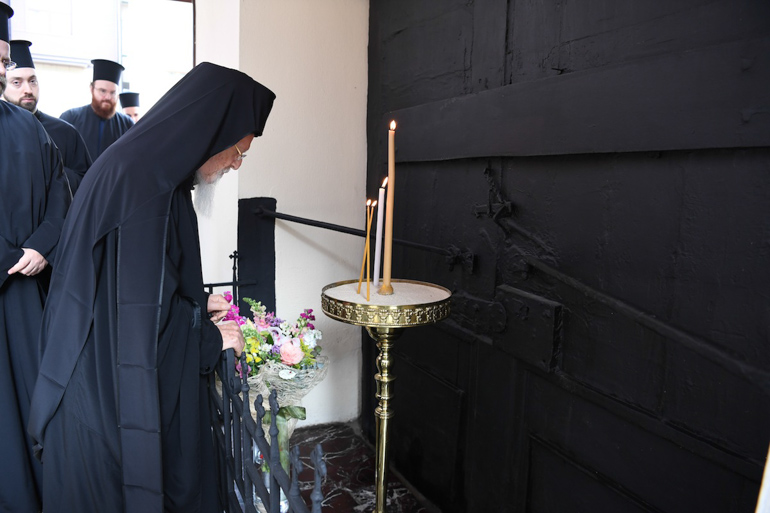 On the morning of Wednesday, April 10, 2019, as every year, the Ecumenical Patriarch Bartholomew lit a candle and put spring flowers in front of the closed gate of the Patriarchate, the place where Gregory V, Patriarch of Constantinople, suffered his martyrdom.
Patriarch Gregory V was hanged by the Turks in front of the central portal of the Patriarchate on Pascha day, April 10/22, 1821.
His holy relics are in the Cathedral of Athens. Since the day of his martyrdom, the central portal of the Patriarchate has remained closed.
Patriarch Bartholomew, in a moving silence, prayed for a brief moment in this holy place for the present and the future of the Great Church of Constantinople and peace in the world.
Source in Greek