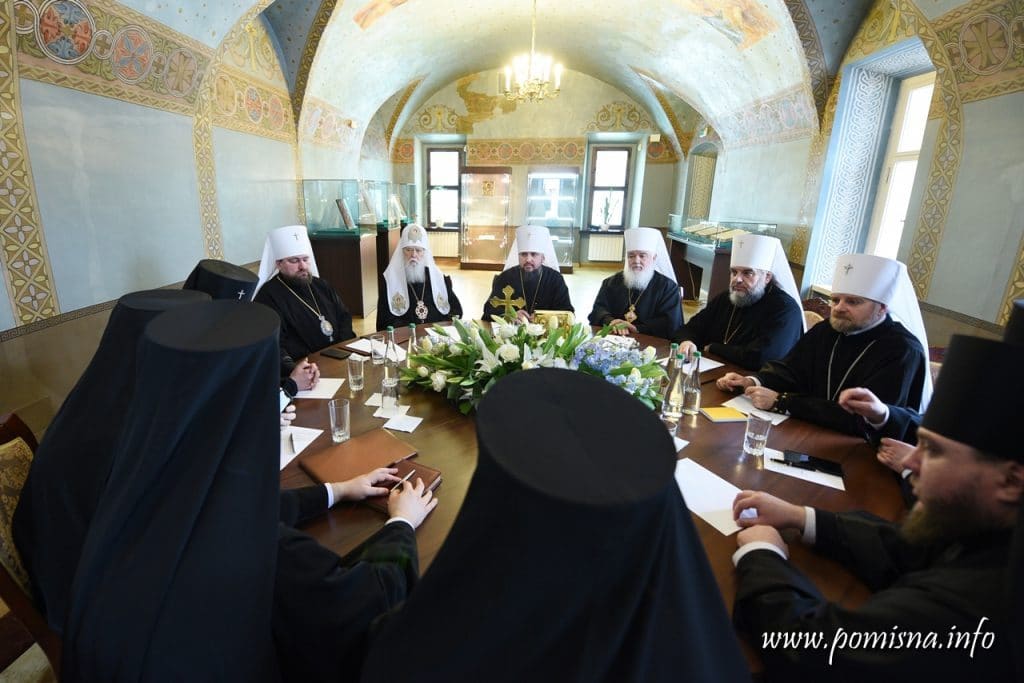 During its February 5, 2019 session, the Synod of the new Orthodox Church in Ukraine decided that "His Holiness the Patriarch Filaret will continue to lead the diocese of Kyiv, namely the parishes and monasteries of Kyiv (with the exception of the St. Michael's Golden-Domed Monastery), which until December 15, 2018 were under his jurisdiction as patriarch of Kyiv and all Ukraine".
In addition, "as proposed by the Primate [i.e. Metropolitan Epifaniy], Metropolitan Simeon of Vinnitsa and Bar [former Metropolitan of the Ukrainian Orthodox Church – Moscow Patriarchate] was confirmed as General Secretary of the Holy Synod".
Finally, "taking into account the special importance of the development of external ecclesiastical relations, the direction of their Administration are the Primate's responsibility".
Source in Ukrainian