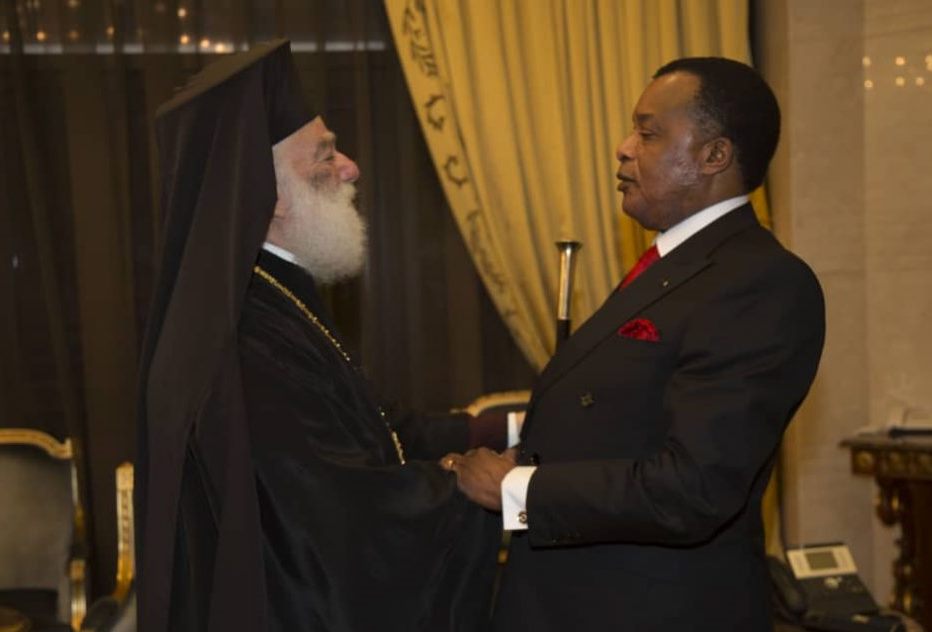 While in Brazzaville, his Beatitude Patriarch Theodore II of Alexandria and all Africa met with the Congolese President on February 15.
The religious leader expressed his joy to be in the Republic of Congo, which he was visiting for the third time.
The Patriarch of Alexandria and all Africa will travel to Pointe-Noire and Dolisie to consecrate a cathedral and inaugurate a building dedicated to children.
"I am the primate of the church. I must inaugurate places to make them available to the people. I always say that Africa is the continent of the future", explained his Beatitude Theodore II.
He praised the cohesion in Congo between the different religious denominations.
Present in the Congo for thirty-five years, the Orthodox Church carries out several programs in favor of children and other social groups.
Source in French (with picture)