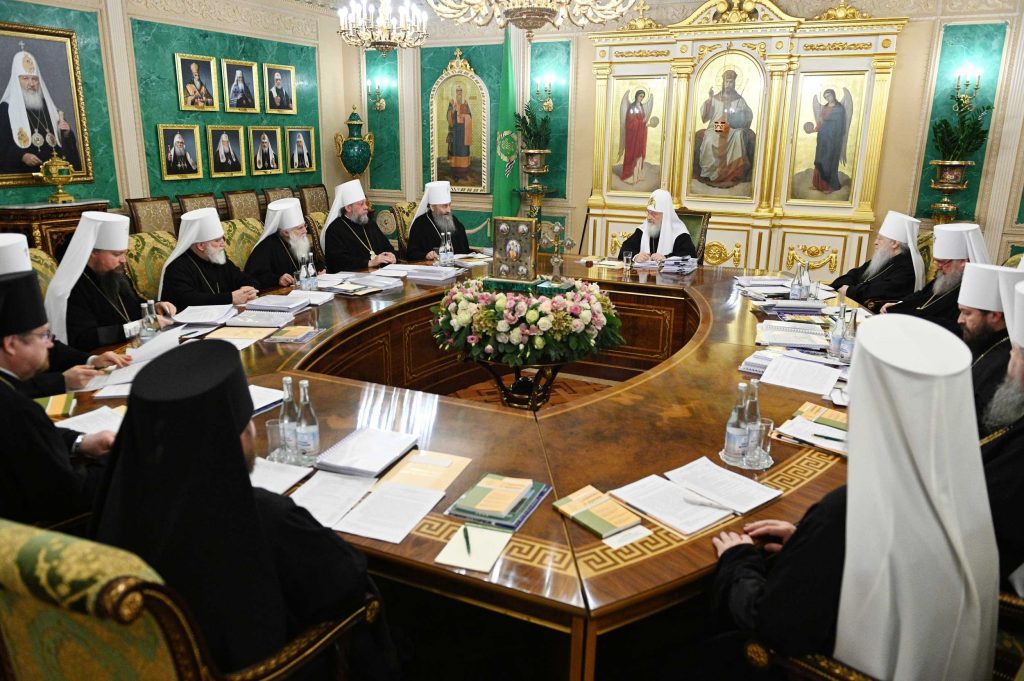 The members of the ROC Synod resolved:
1. To express the deep sorrow due to the anti-canonical actions of Patriarch Theodore of Alexandria, who entered into communion with schismatics.
2. To emphasize that the decision of Patriarch Theodore of Alexandria to recognize Ukrainian schismatics contradicts the repeated statements of His Beatitude in support of the canonical Ukrainian Orthodox Church and its Primate, Metropolitan Onuphry of Kiev and All Ukraine, including the one made during his last visit to the Ukrainian Orthodox Church on September 27 – October 1, 2018, three weeks after the invasion of the Patriarchate of Constantinople to Ukraine through the appointment of its "exarchs" in Kiev.
3. To note that the decision to recognize the breakaway structure in Ukraine was not made at a meeting of the Holy Synod of the Alexandrian Patriarchate on October 7-9, was not voted by its hierarchs and, accordingly, did not have a conciliar character but was adopted by the Primate of this Church alone.
4. To confirm the impossibility of liturgical mention of the name of Patriarch Theodore of Alexandria in diptychs, as well as of prayer and Eucharistic communion with him.
5. To maintain church communion with the hierarchs of the Alexandrian Orthodox Church, except for those who supported or will subsequently support the legalization of the Ukrainian schism.
6. To suspend the activities of the Representative Office (metochion) of the Alexandrian Patriarchate to the Moscow Patriarchal Throne.
7. To transform the Representation of the Patriarch of Moscow and All Rus within the Patriarchate of Alexandria into the parish of the Russian Orthodox Church in Cairo.
8. To withdraw from the jurisdiction of the Patriarchate of Alexandria the parishes of the Russian Orthodox Church located on the African continent, granting them stauropegic status.