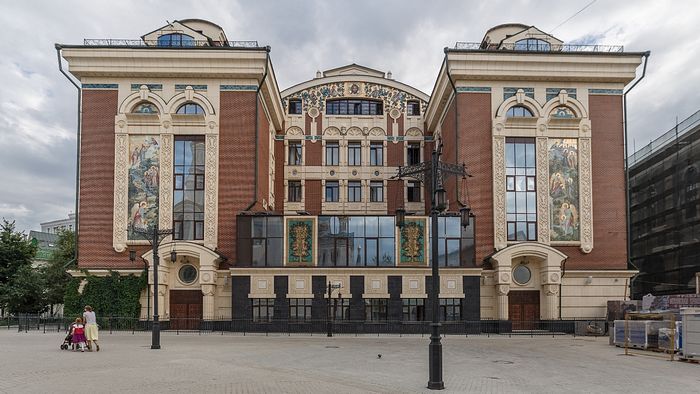 During its July 9 meeting in Valaam, the Holy Synod of the Russian Orthodox Church made the following decisions regarding the functioning of Sretensky Seminary in Moscow: 
"1) To appoint Sretensky Seminary Acting Rector, Hieromonk Silhouan (Nikitin), as the rector of St. Petersburg Theological Academy, and to free him from his current duties. 
2) To appoint His Beatitude Archbishop Ambrose of Vereya as the Acting Rector of Sretensky Seminary, while remaining the Rector of Moscow Theological Academy. 
3) To elect Hieromonk Silhouan (Nikitin) as the bishop of Peterhof, and vicar of Saint  Petersburg diocese" (Protocol 74).
And: "In order to study the possibility of optimizing the educational process in the theological schools mentioned above [Moscow Theological Academy and Sretensky Seminary] and in order to raise the level of coordination of their scientific and pedagogical activities, to form a commission consisting of Archbishop Ambrose of Vereya, the Rector of the Moscow Theological Academy and the acting Rector of Sretensky Seminary, Archpriest Maxime Kozlov, the Chairman of the Education Committee of the Russian Orthodox Church, Priest David Shupletsov, the Vice-Rector for education at Sretensky Seminary, and Archpriest Nikolai Skurat, the secretary of the Council of Studies of Sretensky Seminary.
The commission will present its report to His Holiness the patriarch before August 1 of this year" (Protocol 75). 
Sretensky Seminary being known for its high level of education, this "optimization" decision was badly received in Russia, where it is considered that the goal is actually to close this Seminary, whose conservative line is well known. 
The following letter appeared on the Sretensky Monastery website:
" Dear brothers and sisters,
We wholeheartedly thank all those who these past days, have not remained indifferent to the fate of Sretensky Seminary. To read so many warm words about our school is a great joy for us. Last week, many appeals and open letters addressed to His Holiness Patriarch Kirill and even to the leaders of the country were published. We do not know who wrote these open letters and petitions. The practice of open letters is absolutely unacceptable to us, especially to civil authorities, in order to put pressure on the hierarchy. We, students, graduates, and teachers of the Seminary, in our letter a few days ago, we explained the position we wanted to report to the commission, and we sent it to Archbishop Ambrose. We ask all those who share and do not share our views on the future of Sretensky Seminary, to keep peace and love. Our purpose is to discuss such important issues for us in the context of the decision of the Holy Synod, "on the study of the possibility of optimizing the educational process" at Sretensky Seminary. We are entrusting ourselves to the hands of God. We believe the hierarchy will make the decision that will bring good to the whole Church. The students and graduates of Sretensky Seminary".