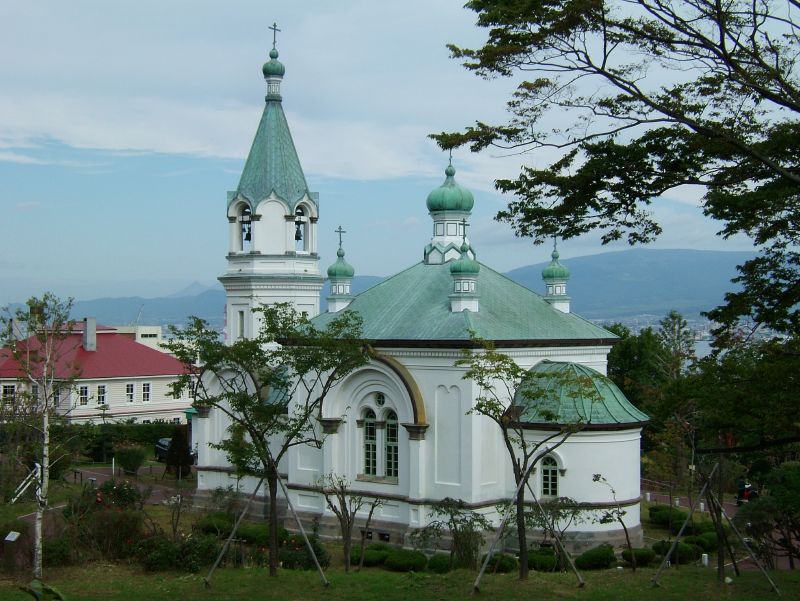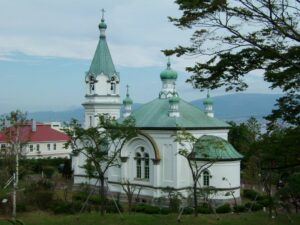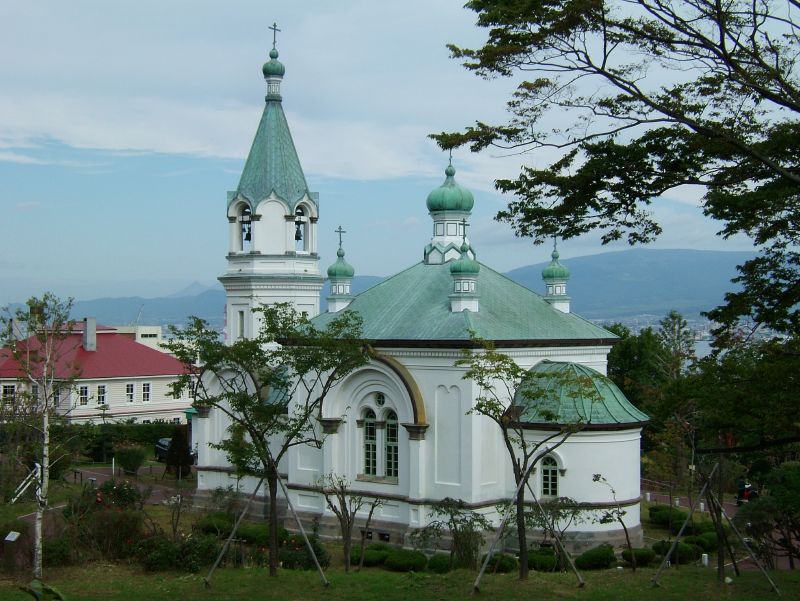 Thanks to its location, the island of Hokkaido is the ideal bridge between Russia and Japan. As a sign of this proximity, the oldest Orthodox church of the archipelago has been adorning the city with its Byzantine characteristics for 150 years.
The Oldest Orthodox Church in Japan
After Admiral Perry's expeditions in 1853 and 1854, Japan had to abandon its policy of closure vis-à-vis foreign countries. The opening of the country was considered an opportunity by the great Western powers, with Russia among them. They quickly gained a foothold in the Land of the Rising Sun and had the first Japanese Orthodox Church built in Hakodate in 1859. It was named "Church of the Resurrection".
Established at the foot of Mount Hakodate, the church is located in the heart of the Motomachi district, where many foreign merchants came to settle. Hakodate was then part of the two, then five, harbors open to foreign trade. You can find Anglican and Catholic churches In the same neighborhood.
"GAN GAN-DERA"
With its classic Orthodox style (white walls, six green cupolas with a cross on top of each), the church stood out as a sore thumb in the Japanese cultural landscape. The local population adopted it however as its own. It was rebuilt in 1916 after a fire, and a few years after being listed as an "Important Cultural Property" of Japan, it was renovated in 1988 to enhance its resemblance to the original building.
The locals have nicknamed the church "Gan Gan-dera" or the "ding-dong church", as the bell ring three times on Saturday and once on Sunday for prayer. The bell is one of the "100 natural sounds of Japan", a catalog of everyday life sounds promoted by the Ministry of Environment.
There may be more than meets the eye
Once you have been through the red gate supported by stone pillars, climb the stairs leading to the church. If you are lucky and visit Hakodate in winter, you may get snow. And so, with your boots on, you will be able to admire this little piece of Russian Japan.
But whatever the season, the church also offers a perfectly unobstructed view of the bay of Hakodate behind its elegant walls. A great vantage point that attracts fans of photography. If you love beautiful pictures, be sure not to forget your camera.
And if you are looking for even more elevation, close-by a cable car will take you to the summit of Mount Hakodate (1,096 feet).