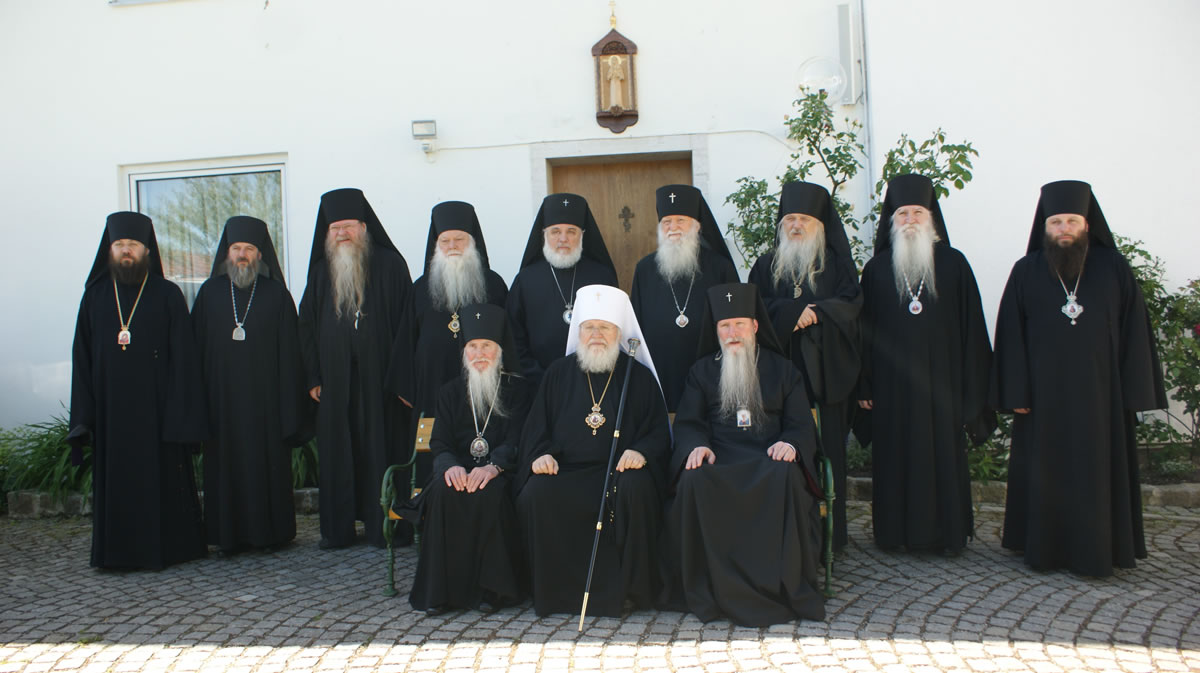 The ROCOR (Russian Orthodox Church Outside of Russia) Synod met on February 26, 2019 in New York. The session was chaired by Metropolitan Hilarion of Eastern America and New York, First Hierarch of ROCOR.
Participating were: Archbishop Mark of Berlin and Germany, Archbishop Kyrill of San Francisco and Western America, Archbishop Gabriel of Montreal and Canada, Archbishop Peter of Chicago and Mid-America, Bishop Irenei of Richmond and Western Europe, and Bishop Nicholas of Manhattan.
Among other things, the bishops talked about the work of the Moscow Patriarchate / ROCOR bilateral commission regarding "far abroad" dioceses and parishes, as well as the visit of the delegation representing the Archdiocese of Russian Orthodox Churches in Western Europe in Sea-Cliff (NY):
"Archbishop Mark of Berlin and Germany reported on the work of the Joint Commission on Diocesan and Parish Life in the Far Abroad held in Moscow on December 20 of last year. That meeting, chaired by His Eminence Metropolitan Ilarion of Volokolamsk, President of the Department of External Church Relations of the Moscow Patriarchate, included the participation of Archbishop Mark; His Eminence Archbishop Antony of Vienna and Budapest, Head of the Department of the Moscow Patriarchate on Institutions Abroad; His Grace Bishop John, Administrator of the Patriarchal Parishes of the Moscow Patriarchate in Italy (now Metropolitan of Korsun and Western Europe); Bishop Irenei; Protopriest Nikolai Balashov, Vice President of the DCR; Protopriest Nikolai Artemoff, Secretary of the German Diocese of ROCOR, and Protopriest Serafim Gan, Chancellor of the Synod of Bishops of ROCOR. The event included discussions on the ongoing strengthening of cooperation in the areas of pastoral ministry in the dioceses and parishes in the "far abroad" [outside of the borders of the former Soviet Union].
The Synod of Bishops then heard a report on the meetings held on February 13-14 with delegates from the Archdiocese of Russian Orthodox Churches in Western Europe sent by His Eminence Archbishop John of Charioupolis. Protopriest Vladimir Jagello and Priest Christophe D'Aloisio were warmly welcomed at St Seraphim Memorial Church for the Restoration of Unity within the Russian Orthodox Church in Sea Cliff, NY, by Bishop Irenei, Bishop Nicholas and Fr Serafim Gan.
The clerics, delegated to represent the Archdiocesan Council, reported on recent developments in Church life after the decision of the Constantinople Patriarchate to dissolve the ecclesiastical structure which had united a group of parishes of the Russian tradition in Western Europe. On February 14, the delegation was received by Metropolitan Hilarion, First Hierarch of ROCOR, who carefully heeded the delegates' words and asked that they relay his brotherly greeting and good wishes of Divine aid to Archbishop John.
This report, along with a report on the conclusions of the Extraordinary General Assembly of the Archdiocese, which convened on Saturday, February 23, were taken into account by the Synod".
Source in English (picture from the ROCOR 2017 synod)