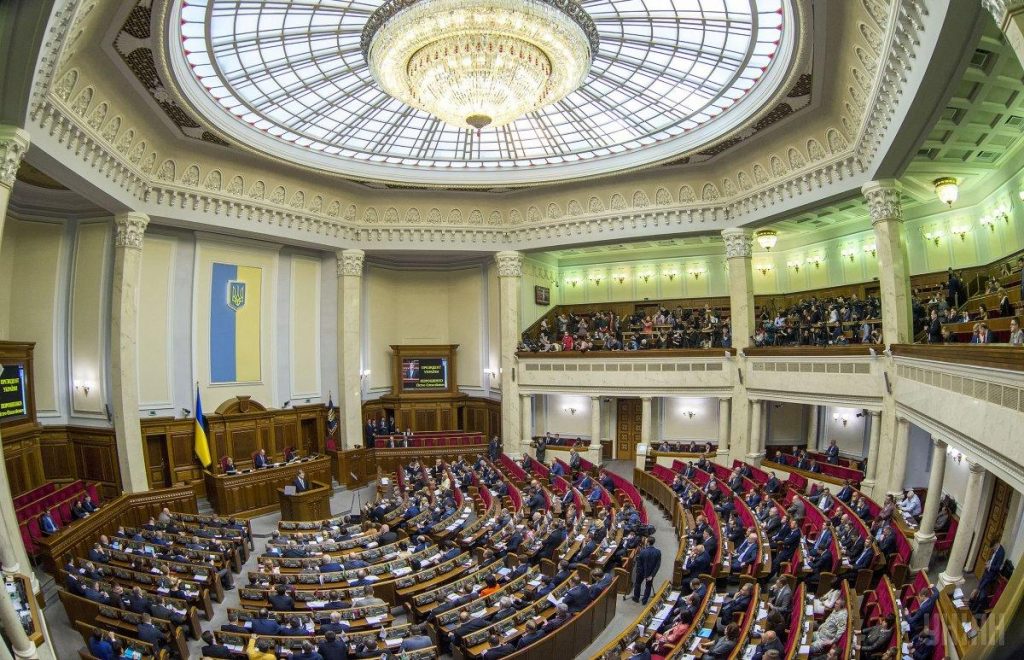 The Department for External Church Relations of the Ukrainian Orthodox Church (Moscow Patriarchate) has sent us a communiqué in French, in which it wishes to draw attention to the fact that its faithful risk being deprived of their churches. The reason given is the coming into force of Law #2662-VIII on April 26, which forbids the canonical Church from carrying its official name: the Ukrainian Orthodox Church. The press release says:
Dear colleagues,
We'd like to bring to your attention a news piece: two days before Easter, the biggest denomination of the country can be liquidated in Ukraine. 
On April 26, according to the interpretation of the Ministry of Culture of Ukraine, the deadline set by Law No. 2662-VIII for the voluntary refusal of the Ukrainian Orthodox Church of its official name expires. If the Ukrainian Orthodox Church refuses to rename, its name in the official registry will be changed by the sole decision of the Ministry of Culture of Ukraine, and the charters are deprived of state registration.
As a result, on April 28, on the day of Easter of Christ, millions of Ukrainian Orthodox believers in 12,092 church parishes will be denied the right to pray in their Church.
The full communique is available here.