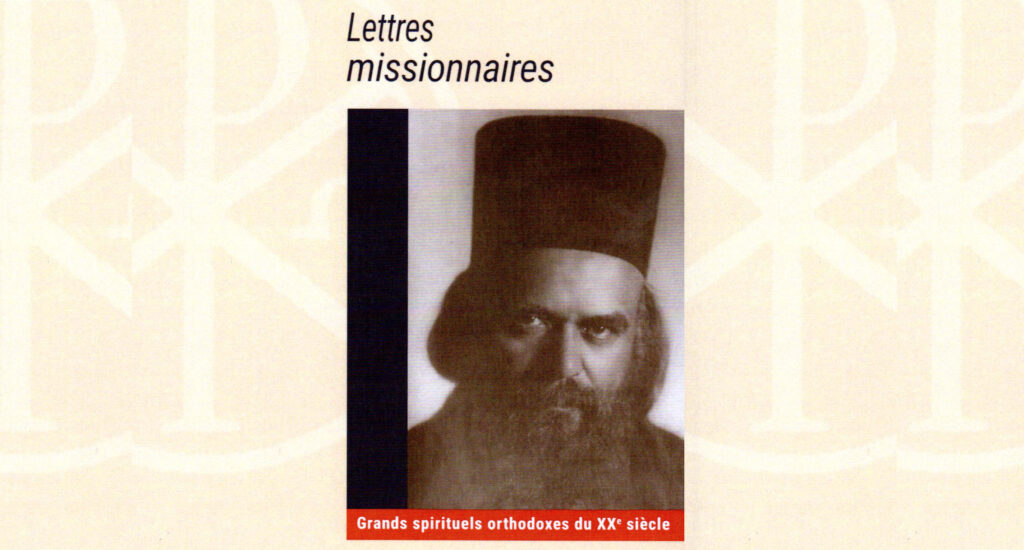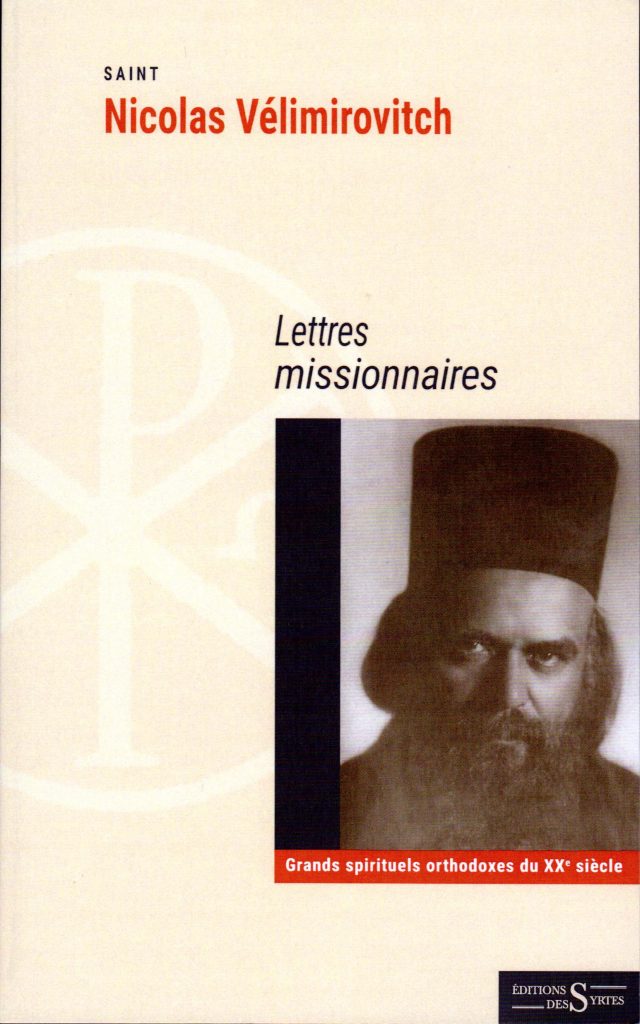 Saint Nicolas Vélimirovitch, Lettres missionnaires [Missionary Letters, by Saint Nikolai Velimirovich. Translated from the Serbian by Lioubomir Mihailovich, "Grands spirituels orthodoxes du XXe sièce" series, Editions des Syrtes, Geneva, 2019, 483 p.
These letters have had several editions, each adding more letters. Bishop Nikolai began to publish them in a small magazine he founded in 1932, when he was bishop of Ohrid and Bitola. Entitled Letters of a Missionary, this journal appeared monthly for three year and presented a few letters in each issue.
These letters, and others written subsequently, were compiled by Bishop Nikolai between 1937 and 1941, when he was bishop of Žiča.
Once again, we are astonished by the author's power of work: this period was for him rich in pastoral and literary activities (many of his books were written during those years), while upset by many trips abroad for conferences and international meetings, and deeply troubled by a difficult political situation, in which he was strongly committed to the defense of the Church threatened in its identity.
Indeed, Bishop Nikolai's work was not limited to making a choice among all the letters he had written over these twenty years: he carefully rewrote the beginning of each, in order to provide a clear summary of the situation and of the request of his interlocutor, and to make his answer more intelligible.
The questions asked by Bishop Nikolai's correspondents are much varied, and refer to everyday life, to various historical circumstances, to multiple questions about faith or life hardships, to various psychological and spiritual conditions, to various positions in relation to religions, and to Orthodoxy in particular, to its beliefs and practices.
The holy bishop takes care to answer each person in the same simple and clear manner, whatever their social status, their intellectual level, and their degree of spiritual maturity. Some of his correspondents are well-off and occupy important civil or religious functions. But most of them are have modest means, as peasants, workers, employees, students, etc.
He welcomes every question, even the simplest or the strangest one. His response is always a mark of personal attention and love towards his correspondent, whether he knows them or not. But very often, the problems presented are common to many, so we can say that in his answers, Bishop Nikolai addresses a multitude of readers who experience similar situations and seek solutions. Each letter is like a little sermon with a universal scope. This is the reason why Bishop Nikolai decided to make these letters public. And this is why they are still of interest and touch us today, although our historical, geographical, social, and cultural context is very different.
In each of his answers, Bishop Nikolai shows discernment, kindness, optimism, his deep faith, and his total confidence in God. He knows how to relate each problem to a deep spiritual sense, and how to find a positive spiritual solution.
We find in these letters all his genius, with his intelligence, his depth, his originality, his great ability to renew himself, and his style of exceptional quality, which earned him the nickname of the "Serbian Chrysostom".
The review was originally written in French by Jean-Claude Larchet
St Nikolai's Missionary Letters are available in 3 volumes in English here, or by contacting New Grananica Monastery.