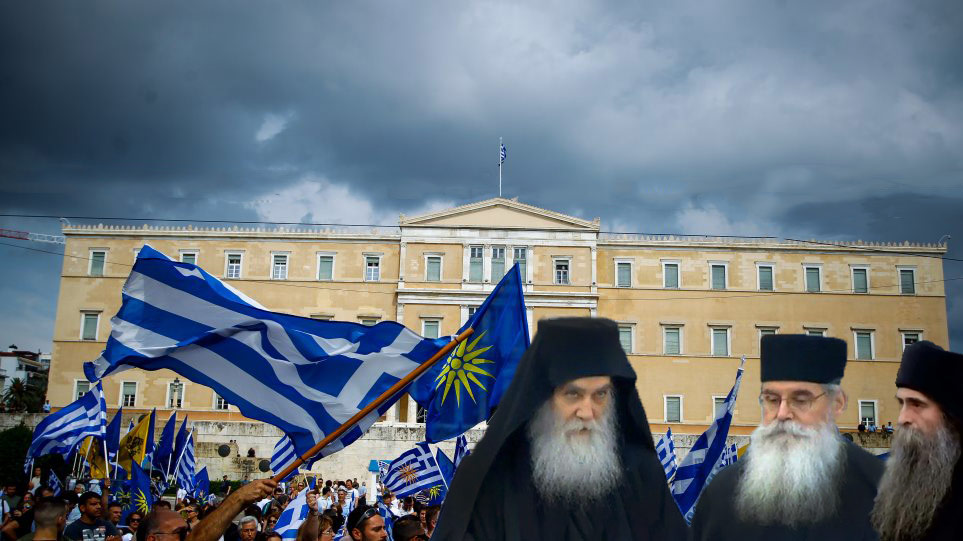 On January 17, the Holy Community of Mount Athos issued the following communiqué concerning the Prespa Agreement on the recognition by Greece of the name "Republic of North Macedonia" to be given to its neighboring country:
"The Holy Community of Mount Athos, following its June 26, 2018 communiqué in which it expressed its opposition to the signing of the Prespa Agreement, stresses again now,
as the submission of the agreement to the vote of the Hellenic Parliament is imminent, that the Holy Mountain considers it as contempt towards history and truth for the Greek nation to recognize  "the Macedonian language" and "the Macedonian nationality" in the neighboring State.
The Holy Community asks the Greek Government to respect the will of the Greek people by holding a referendum before the ratification of the Agreement, since the historic name of Macedonia would be granted to the neighboring State, with all the consequences. It is therefore necessary for the Greek people to express themselves.
In addition, the Holy Community has decided to send its representatives to the protest rally to be held on January, Sunday 20 in Athens, thus uniting the voice of the Holy Mountain to that of the Greeks against the planned ratification of the agreement.
Praying God and the Mother of God, the protectress of this holy place, to protect our nation, we make an instant appeal to the members of the Hellenic Parliament, even if it happens at the last moment, not to proceed to the ratification of the agreement before a referendum".
Source in Greek