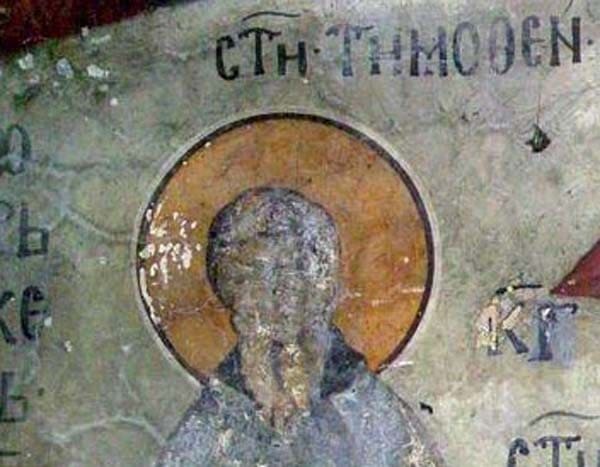 February 21
Ven. Timothy of Symbola in Bithynia (9th c.). St. Eustathius (Eustace), Archbishop of Antioch (377). St. George, Bishop of Amastris on the Black Sea (802-811). The "KOZEL'SHCHANSKAYA" Icon of the Most-holy Theotokos (1881).
SAINT TIMOTHY OF SYMBOLA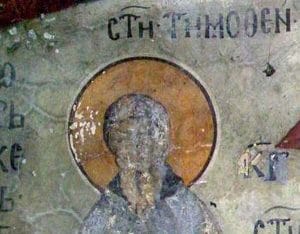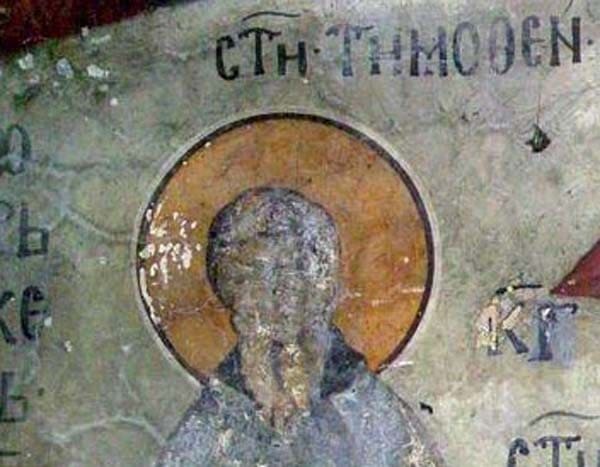 Saint Timothy of Symbola was of Italian descent. He became a monk at a young age and pursued asceticism at a monastery called "Symbola", in Asia Minor near Mount Olympus. At that time Theoctistus was the archimandrite of the monastery. Saint Timothy was the disciple of Theoctistus and also of Saint Platon of the Studion Monastery (April 5).
Attaining a high degree of spiritual perfection, he received from God the gift of healing the sick and casting out unclean spirits. He spent many years as a hermit, roaming the wilderness, the mountains and forests, both day and night offering up prayer to the Lord God. He died at a great old age, in the year 795.
Troparion of the saint, tone 4
O God of our Fathers, / always act with kindness towards us; / take not Your mercy from us, / but guide our lives in peace / through the prayers of Saints Timothy and Eustathius.
Kontakion of the saint, tone 4
Blessed wonder-worker, Timothy, / you rose from the east like a brilliant star / causing virtue to spring in the hearts of the faithful / through your miracles.
1 John 1:8-2:6 (Epistle)
8

If we say that we have no sin, we deceive ourselves, and the truth is not in us.

9

If we confess our sins, He is faithful and just to forgive us our sins and to cleanse us from all unrighteousness.

10

If we say that we have not sinned, we make Him a liar, and His word is not in us.

1

My little children, these things I write to you, so that you may not sin. And if anyone sins, we have an Advocate with the Father, Jesus Christ the righteous.

2

And He Himself is the propitiation for our sins, and not for ours only but also for the whole world.

3

Now by this we know that we know Him, if we keep His commandments.

4

He who says, "I know Him," and does not keep His commandments, is a liar, and the truth is not in him.

5

But whoever keeps His word, truly the love of God is perfected in him. By this we know that we are in Him.

6

He who says he abides in Him ought himself also to walk just as He walked.
Mark 13:31-14:2 (Gospel)
31

Heaven and earth will pass away, but My words will by no means pass away.

32

But of that day and hour no one knows, not even the angels in heaven, nor the Son, but only the Father.

33

Take heed, watch and pray; for you do not know when the time is.

34

It is like a man going to a far country, who left his house and gave authority to his servants, and to each his work, and commanded the doorkeeper to watch.

35

Watch therefore, for you do not know when the master of the house is coming – in the evening, at midnight, at the crowing of the rooster, or in the morning –

36

lest, coming suddenly, he find you sleeping.

37

And what I say to you, I say to all: Watch!"

1

After two days it was the Passover and the Feast of Unleavened Bread. And the chief priests and the scribes sought how they might take Him by trickery and put Him to death.

2

But they said, "Not during the feast, lest there be an uproar of the people."