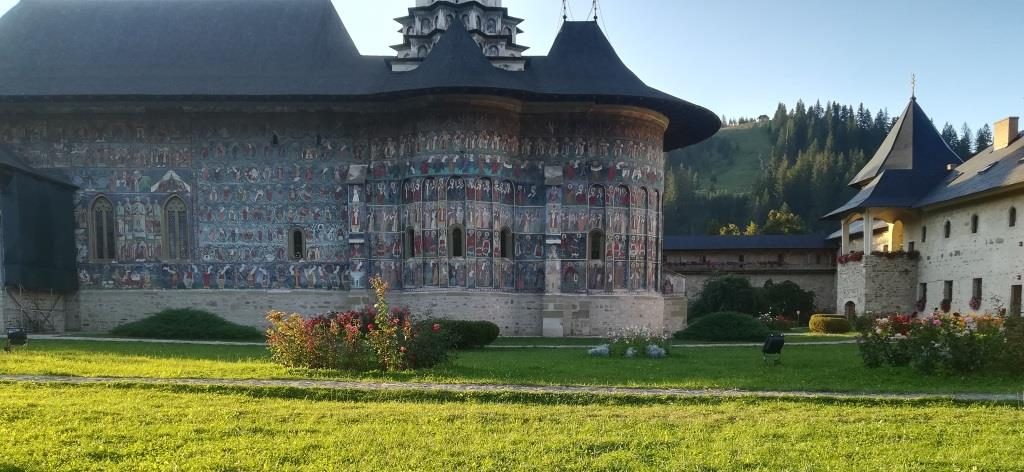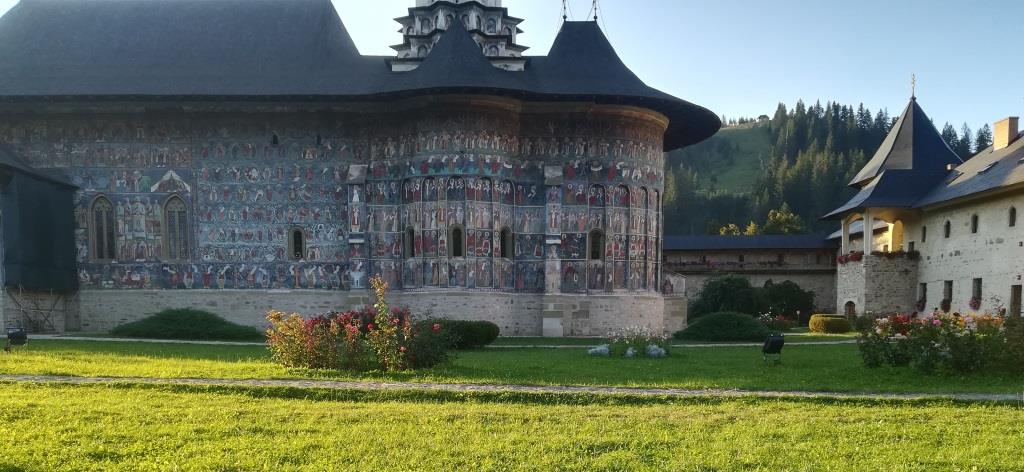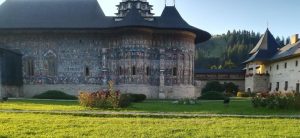 Please find available online and below until October 14th, this film by Arte on the painted monasteries of Bukovina in Romania, more precisely on that of Suceviţa.
Click on the Video Settings (bottom right corner of the video) to get English subtitles.
Excerpt from the presentation:
"In the extreme north of Romania, not far from the Ukraine and Moldova, is the monastery of Suceviţa, one of the most beautiful sites in the Bukovina region, the historical heart of Moldavia at the foot of the Carpathians Mountains.
Its interior and exterior walls are entirely decorated with frescoes and paintings.
In winter, when the thick forests that surround it are covered with snow, the nuns lead a quiet and isolated life there. But when spring returns, the monastery and the village awake to life and celebrate the Resurrection of Christ. "