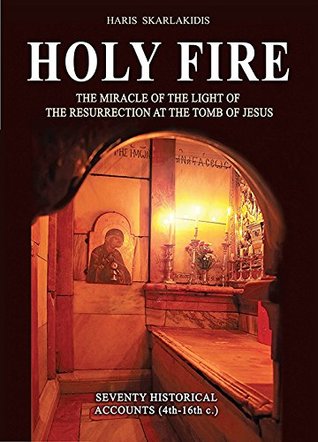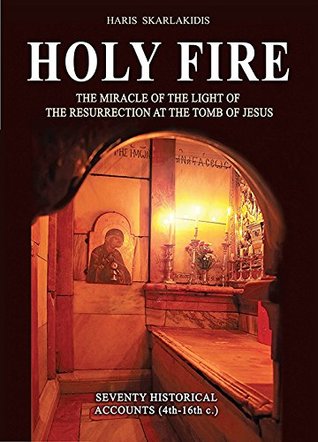 On the occasion of the publication in French of Skarlakidi's book, Holy Fire: The Miracle of the Light of the Resurrection At the Tomb of Jesus. Seventy Historical Accounts (4th – 16th C.), let's have a closer look at it.
The book focuses on the miracle of the Holy Light of the Resurrection in Jerusalem.
On Great Saturday, the descent of the Holy Fire on the Tomb of Jesus is a unique event in the history of the world, as it has been taking place every year on the same day for about seventeen centuries. The book records in writing witnesses to this historical event over a period of thirteen centuries (4th-16th).
Seventy writers of the Middle Ages, including 14 French, 9 English, 7 Greek, 6 German, 5 Arab, 5 Armenian, 4 Persian, 4 Italian, 3 Russian, 3 Icelandic, 2 Egyptian, 2 Chaldean, a Moldovan, a Syrian, an Ethiopian, a Belgian, an Austrian, and a Swiss, describe the descent of the Holy Fire that occurs every Great Saturday on the Tomb of Christ as a remembrance and fulfillment of His Resurrection.
In addition, the calculations of Andrey Volkov, acting professor of physics, in the Tomb of Jesus on Great Saturday in 2008 scientifically verify the descent of the Fire and reveal three facts that he himself characterizes as "incredible and quite inexplicable". This book also contains the results of archaeological and historical excavations of the ancient structure of the Tomb of Jesus and of Golgotha ​​Rock, with a series of representations of both places as they appeared in AD 33 (AD .).
The book was published in English in 2015.