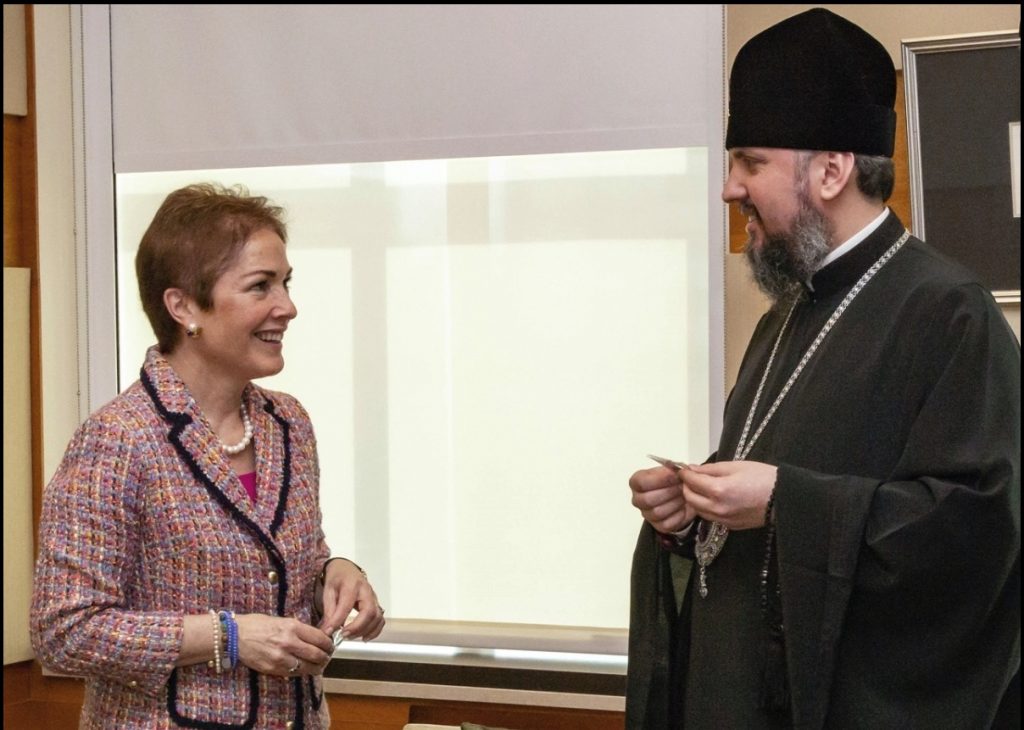 On March 29, Metropolitan Epifaniy of the Orthodox Church of Ukraine met with Mrs. Marie L. Yovanovitch, the Ambassador Extraordinary and Plenipotentiary of the United States of America to Ukraine.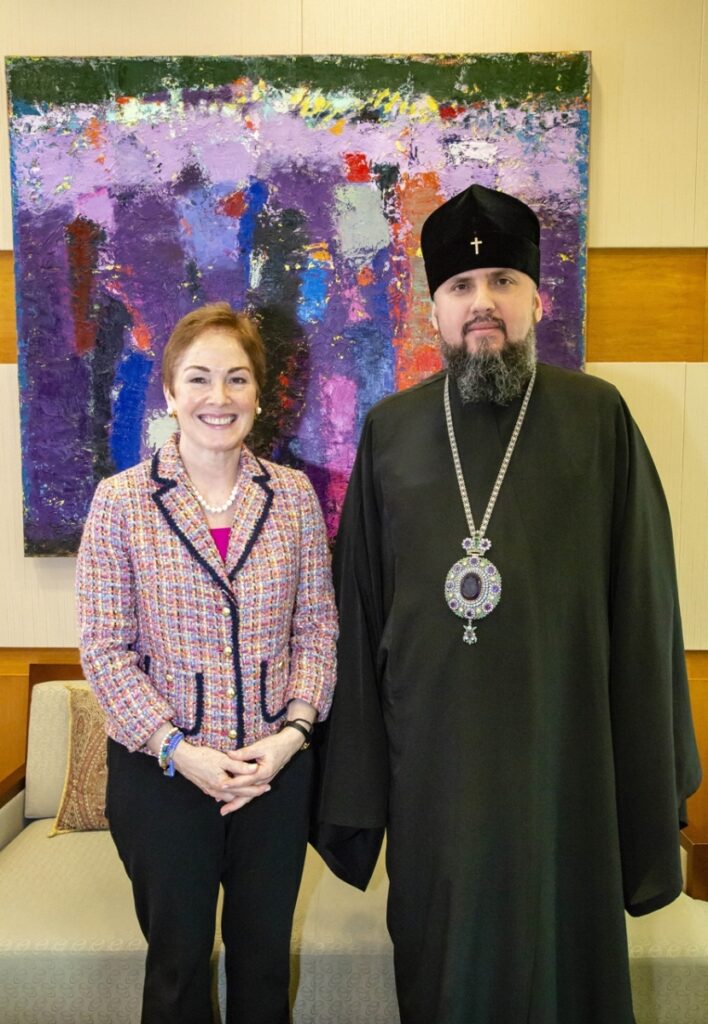 According to the official website of the Orthodox Church of Ukraine, they discussed current issues, in particular the country's religious and socio-political situation; the importance of the independence of the Church in the life of society; and the positive measures the Orthodox Church of Ukraine had already implemented several months after the Unification Council.
Metropolitan Epifaniy answered the ambassador's questions about the inner life of the Church, and its social and educational ministry.
Metropolitan Epifaniy and Mrs. Yovanovitch also stressed the importance of holding democratic presidential elections for the future of Ukraine.
The head of the Church expressed his gratitude to the United States Ambassador for the United States' continued support of Ukraine: "We thank you for your efforts to protect religious freedom in the world, and especially in Ukraine. We are also particularly grateful for the support that the United States, as allies and friends, have continued to provide to Ukraine during this important period for us and for the world", said the Metropolitan.
 The meeting took place at the US Embassy in Kyiv.
Source in Ukrainian