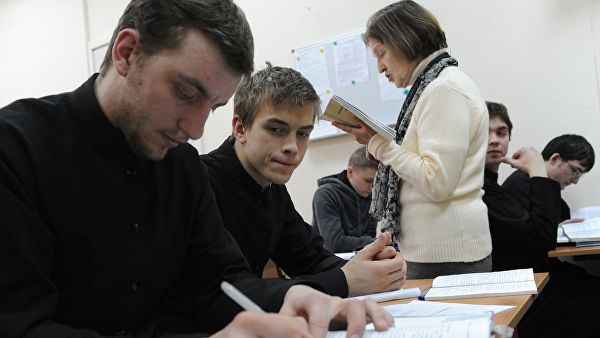 Sretensky Seminary, founded by current Metropolitan Tykhon (Shevkunov), contrary to rumors, will not be closed. This is apparent in Patriarch Kirill's resolution, published on the website of the Russian Orthodox Church. 
According to the results of the work of the commission for the optimization of the educational process at Moscow Theological Academy and Sretensky Seminary, it was decided to establish an "interaction" between both schools, "on the condition of keeping all current degrees of education in each of them. In addition, Patriarch Kirill confirmed the specialization profiles of both institutions: For "Sretensky", it will be pastoral and missionary domains, the history of the Church, and the philology of Church Slavonic. For Moscow Theological Academy, it will be Orthodox theology, biblical studies, Greek Christian literature, Russian spiritual literature, and the history and theory of ecclesiastical art". 
In accordance with the patriarchal resolution, in the perspective of collaboration between Sretensky Seminary and Moscow Theological Academy, other theological educational institutions will join this cooperation. 
"During the academic year 2019-2020, the transition to the 'network interaction' between Moscow Theological Academy and Sretensky Seminary will be prepared, with the possibility of further extension of this process to other ecclesiastical and lay institutes, or other scientific institutions," wrote Patriarch Kirill. 
Commenting on the document, the Patriarchate press secretary, Priest Alexander Volkov, recalled the premature fears of those who these past weeks, have discussed on social networks the decision of the Holy Synod on the future of Sretensky Seminary. "We must now ask everyone who spoke so loudly these past weeks, saying that horror and darkness were beginning, if it was necessary for them to upset everyone and spread so much panic among people with their conspiracy theories, and to mislead people about the "evil intention" of the Primate. We didn't get rid of Sretensky," concluded the priest.
Source in Russian