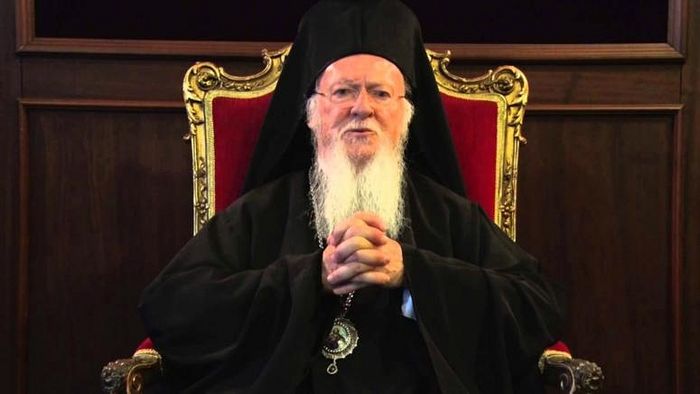 In a letter to Patriarch Bartholomew of Constantinople dated December 31, 2018, Patriarch John X of Antioch asked him to convene a synaxis of Orthodox primates to discuss the Ukrainian question.
Patriarch Bartholomew's answer to Patriarch John X was published in Russian by the Moscow Patriarchate's Department for External Church Relations on March 1, 2019.
Please find here our translation of it. To date, the original text has not been published. The site "Fos Fanariou", close to the Constantinople Patriarchate, considers that the Patriarchate "had no reason to publish the letter".
"We address you with great joy, fraternally embracing Your Beatitude in the Lord!
We received and carefully read letter #100 dated December 31, 2018 sent by your beloved Beatitude, in which you ask us to convene the synaxis of the primates of the Orthodox Churches in order to solve the problem in the Ukrainian Church.
In response, we inform you that after the refusal of four Orthodox Churches to participate in the holy and great Council (of Crete, TN), for no ecclesial nor theological reason, and your ancient Church being one of them, the Ecumenical Patriarchate has a serious reason to abstain from such a Pan-Orthodox meeting: it would be useless, since it will lead to the only agreement that the participants will disagree with each other. Having in view love and self-sacrifice, without self-interest nor pressure, for the sole purpose of the unity of the Ukrainian people and the end of division and schism, and in order to bring together millions of faithful in the bosom of the canonical Church after they were unjustly outside of it, the holy great Church of Christ rewarded the Church of Ukraine with autocephaly, in accordance with ecclesial tradition and the canons. This was done in the same way as all the other newly created autocephalous Churches received their internal administration, which was then confirmed by the same method, without any Orthodox Council or joint discussion with the sister autocephalous Churches. And they were recognized in their position by all the Churches, and the names of their new primates were added in the diptychs.
Thus, we ask the founder of the Church and his head, that His grace, the love of God and Father, and the communion of the Holy Spirit be with you, with their Excellencies the hierarchs, the clergy, and the faithful people who are experiencing hardship in the Church of Antioch. We end with immense brotherly love in the Lord and deep respect.
Your Beatitude's loving brother in Christ,
the Ecumenical Patriarch Bartholomew".
Source in Russian