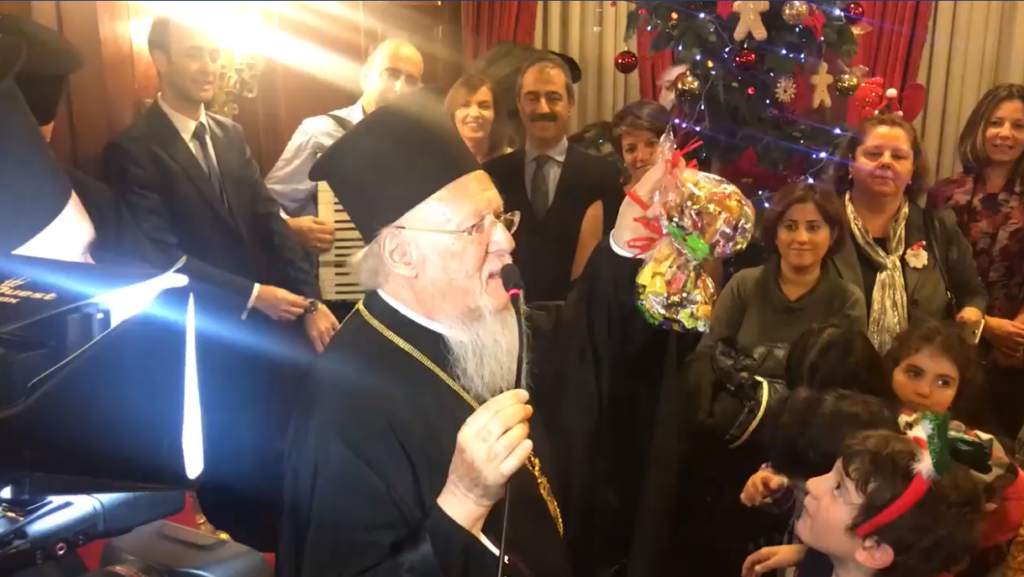 For the first time, Patriarch Bartholomew of Constantinople publicly responded to accusations claiming he received a bribe from the President of Ukraine for the granting of autocephaly.
A video was posted on the Patriarchate of Constantinople Facebook page.  While talking to the children who came to congratulate him on the Nativity, the Patriarch said the following,

"President Poroshenko has his own chocolate factory because, like the president of the United States, he is also a businessman. He decided to take up politics and offered his candidacy for the presidency, just like Trump, and won the election. Although the Russian Church accuses me of having received money to grant this autocephaly, I did not receive any money, but many candies and chocolates from Poroshenko's factory. I already distributed them all. I still have two boxes. So I'm going to open them now, I will throw them to you, and those who are lucky will be able to catch them".
You can watch the video below subtitled in English