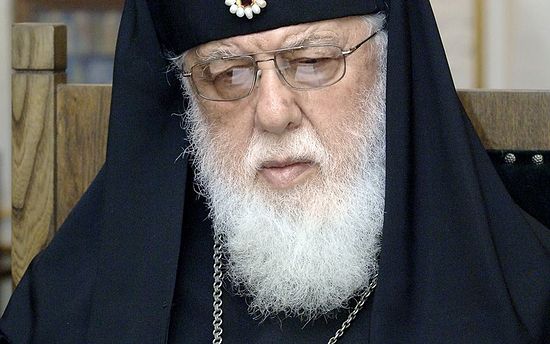 On the occasion of the 10th anniversary of the enthronement of Patriarch Kirill of Moscow and All Russia (see video), Patriarch Ilia II of Georgia sent the following message:
"Through divine providence, you have been carrying the primatial cross for ten years. During all this time and throughout your life, you have made great intellectual and spiritual efforts to strengthen not only the Russian Orthodox Church, but also all Orthodoxy. We congratulate you, as by your efforts and your missionary work, millions of people have strengthened their faith, many churches and monasteries have been opened, centers for instruction, culture, and charity have been created, and hundreds and thousands of bishops, priests and monks, have been working in the Lord's field.
I wish you to continue this fruitful ministry. In our difficult and complex time, we all have hardships, specific problems, but now you and I, and the entire Orthodox world, are facing a common challenge, and our actions will largely determine in which space we will live tomorrow. This is a great challenge, and our responsibility before God and people is huge.
Despite the events that occurred, we hope that through your foresight, your prayers, joint efforts, above all by the grace of God, and relying on the holy canons, we will all be able to preserve Orthodox unity and accomplish God's work.
May the Lord bless your ministry in peace, for the good of the Russian Church and of world Orthodoxy.
+  Ilia II, Catholicos-Patriarch of All Georgia".
Source  in Serbian