On November 30, Patriarch Theophilos III of Jerusalem concelebrated the feast of St. Andrew with Patriarch Daniel of Romania in the newly-consecrated National Cathedral in Bucharest tonight and tomorrow.
Patriarch Theophilos had previously visited Romania in 2014.
On this 2018 trip, he offered special gifts, especially a fragment of the relics of Saint John the New Chosebite, a Romanian saint who lived and reposed in Jerusalem, as well as a piece of his vestments.
Both patriarchs will also take part in ceremonies organized on the occasion of Romania National Day and the Centenary Year of the Great Union of 1918.
Source (with picture) in English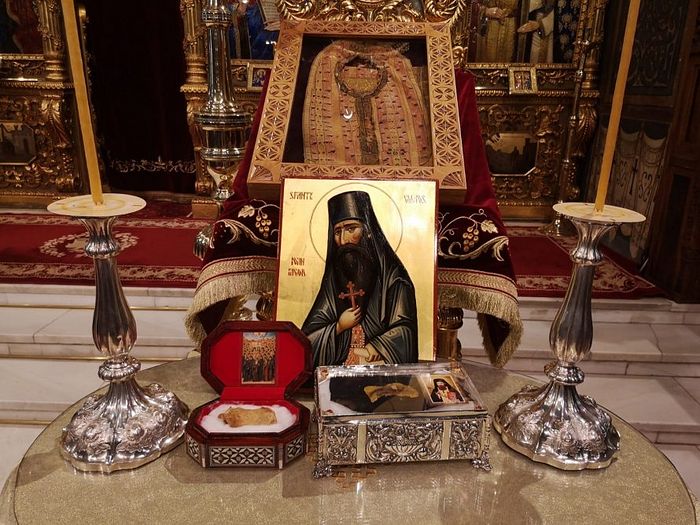 This post is also available in: Français (French)
Notre lettre d'informations hebdomadaire gratuite
Chers lecteurs,
Vous êtes de plus en plus nombreux à lire Orthodoxie.com, et nous nous en réjouissons. Nous souhaitons qu'une grande partie des articles de notre site soit accessible à tous, gratuitement, mais l'information de qualité a un coût. Et pour cette raison, votre soutien nous est plus que nécessaire. Nous vous invitons à vous y abonner, ou bien à faire un don de soutien !