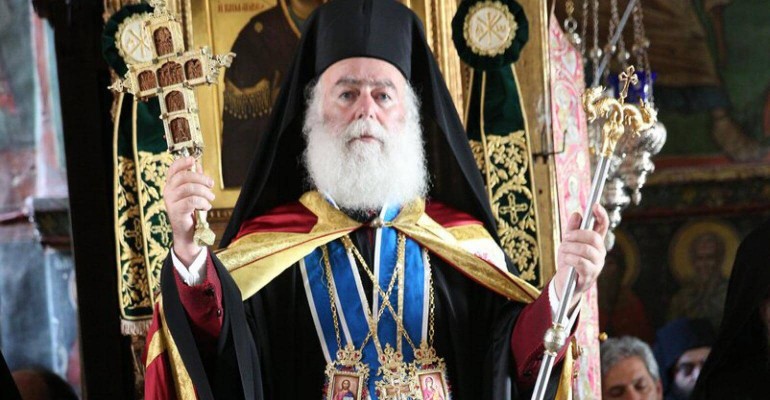 On March 28, on the occasion of Mr. Hennadi Latii's leaving his position as the Ukrainian Ambassador to Egypt, Patriarch Theodore II of Alexandria made him Commander of the Order of the Lion of Alexandria. The ceremony took place at the Ukrainian embassy in Cairo.
In his address, Patriarch Theodore mentioned the excellent relations and historical links between the Patriarchate of Alexandria and the Ukrainian people. He added that he and the ambassador were connected through the city of Odessa, as he had served there as the exarch of the patriarchal throne of Alexandria for ten years. He also mentioned that the Greek Revolution of 1821 started in that city, where the historical metochion of the Patriarchate of Alexandria is located.
"The common faith of the Orthodox Christians binds us to the beloved people of Ukraine," the primate emphasized.
Regarding the issue of the autocephaly of the Ukrainian Church, the Patriarch stressed that he was following the question carefully and prayerfully, "wishing and fighting for the well-considered interest of the Orthodox Church".
The primate finally wished the ambassador a happy outcome at the national elections in Ukraine this coming Sunday, March 31.
The ambassador thanked the patriarch for this honor and asked for his blessing for his homeland.
Source in Greek