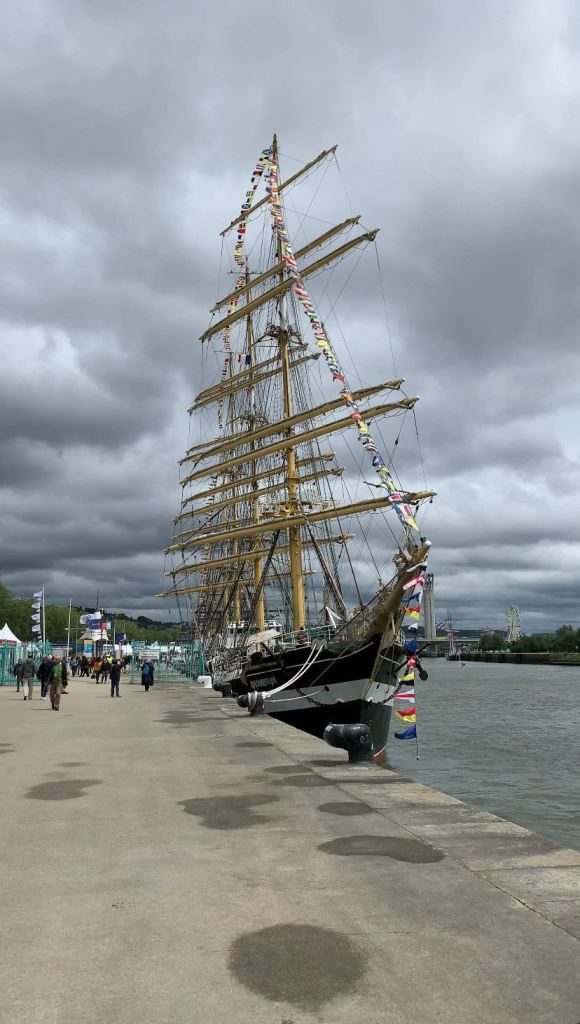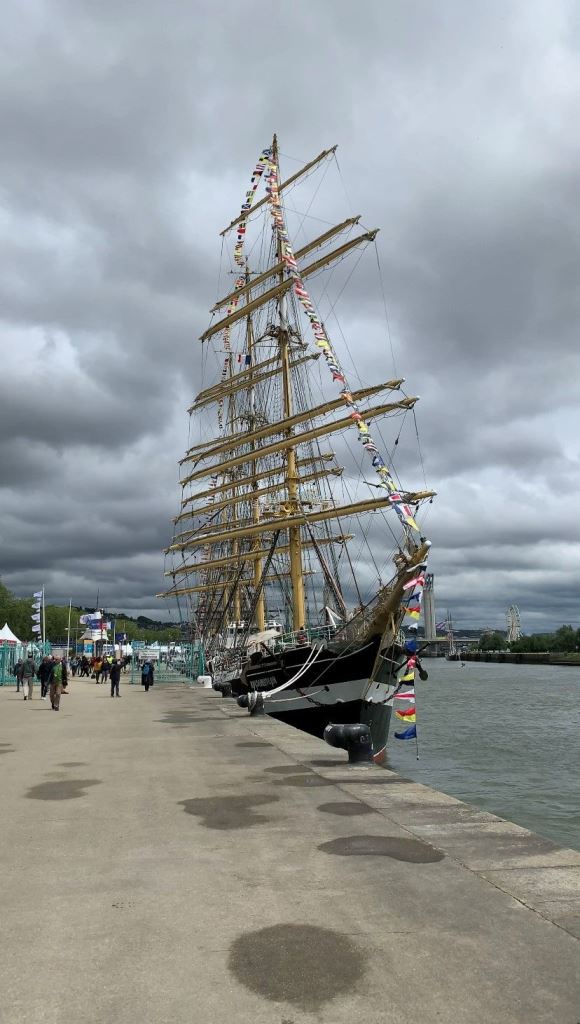 Visitors of the Armada in Rouen, June 6-16, 2019 can see unique boats. Among them, the Kruzenshtern is the second largest sailing ship in the world, and it has something quite original for a ship: it has an Orthodox chapel it in. France Bleu, a local French newspaper, reported on it. Please find here our English translation of their article.
The Kruzenshtern has an Orthodox chapel with beautiful icons. It is a place of prayer regularly attended by young sailors who learn their craft on board.
"When we are at sea, we are far from our families, so we come and pray in this chapel," says Artem Sazonenko.
Like 250 other cadets, this 18-year-old Russian, is learning his future career as a naval officer. He regularly goes to this Orthodox chapel to "pray and entrust himself to God".
The chapel was built on the four-mastered barque about ten years ago. The Kruzenshtern is not brand new. It was actually built in 1926 in Germany. It is 375 feet long and its highest mast is 177 feet high.
After the Second World War, the ship was given to the USSR as war reparations. It is today the training ship of the Russian Navy.
This is the second time that the Kruzenshtern participates in the Armada of Rouen. In 2013, it was even the main attraction. And the visitors enjoyed lingering in this small chapel: "It is extraordinary! There are very beautiful Russian icons in it". You can see them in the video.
Cadet life is not easy on this ship. They have to climb on the masts to hoist or lower the sails, give a hand for maneuvers, and participate in chores. It is also a school of discipline.
The Kruzenshtern is moored at the end of the quays of Rouen, on the right bank. Visits are open from 10 am to 5pm until Sunday June 16, 2019.
Source in French