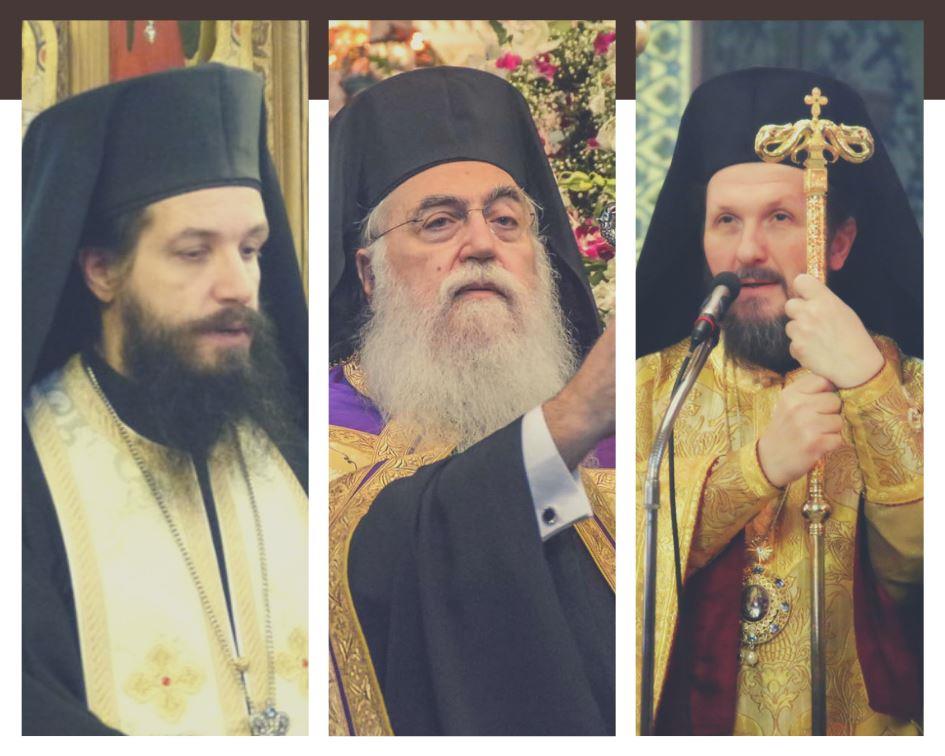 During their March 18-21 meeting chaired by Archbishop Ieronymos of Athens, the Holy Synod of the Orthodox Church of Greece, elected three metropolitans, three bishops, and appointed the new leadership of the synodal secretariat.
Bishop Klimis of Methoni was elected Metropolitan of Peristeri, with 68 votes. He was born in 1954. He studied theology at the University of Athens, and became a monk at Sagmata Monastery in 1982. He was made bishop in 2014, and served as the secretary of the Holy Synod until then.
Bishop Antonios  of Salona was elected Metropolitan of Glyfada, with 38 votes. Born in Corfu, he studied in Athens, where he became a monk at Petraki Monastery. He lived for four years on Mount Athos. He was ordained a deacon in 1979 and appointed bishop of Salona in 2012.
Archimandrite Athanasios of Gianousa, vicar of the metropolis of Kastoria, was elected Metropolitan of Sisanion and Siatista, with 71 votes. Born in Athens in 1971, he became a monk in 1995 and was ordained as a deacon the same year. Ordained as a priest in 1997, he was vicar of the metropolis of Kastoria since 1998. In 2012, he was raised to the rank of archimandrite by the Ecumenical Patriarch Bartholomew.
At the same session of the Holy Synod, three assistant bishops were elected for the metropolises of Corinth, Mantinia, and Nikaia. Archimandrite Theoclitos Doulias became the new assistant bishop of the Mantinia metropolis; Archimandrite Agapios Dritsas the assistant bishop of the metropolis of Corinth; and Archimandrite Chrysostomos Panagopoulos the vicar of the metropolis of Nikaia
At the same session, Archimandrite Filotheos Theoharis was elected as the head secretary of the Holy Synod of the Church of Greece, while Archimandrite Ieronymos of Karma was appointed as the First Secretary-Minutes Recorder, and Archimandrite Dorotheos Paparis as the Second Secretary-Minutes Recorder.
Source in Romanian (with picture)