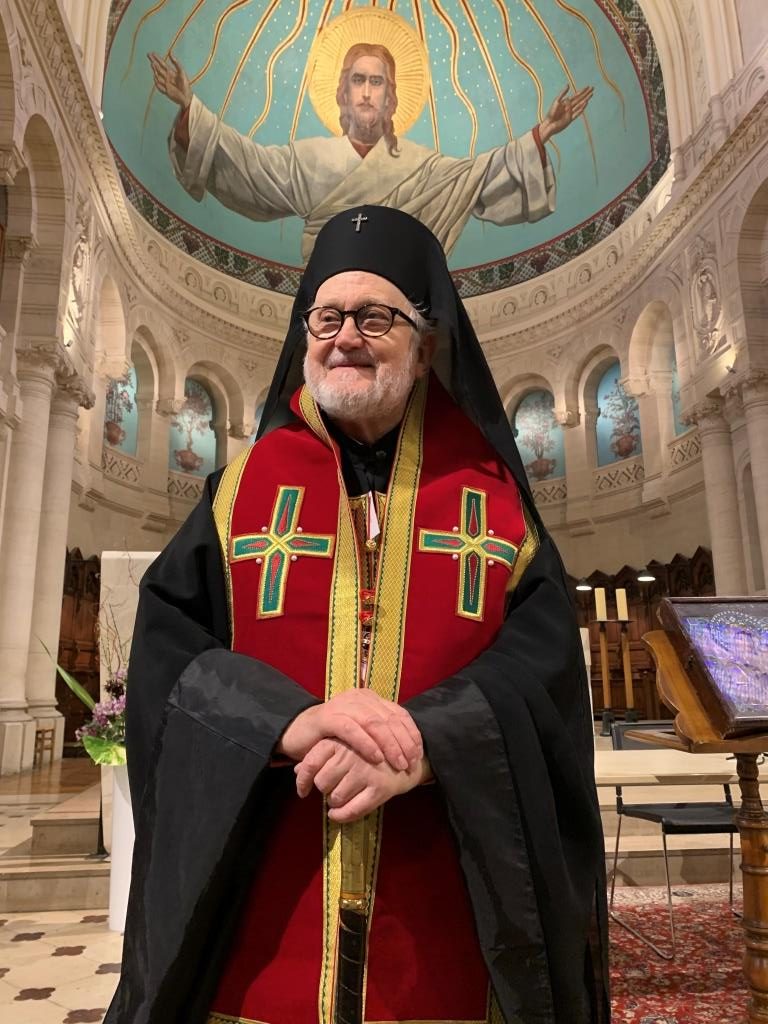 Today, February 23, 2019, the extraordinary general assembly of the Archdiocese of Russian Orthodox Churches in Western Europe is held in Paris. They need to decide about their future.
This morning, after having mentioned the great historical figures of the Archdiocese and of St. Sergius Institute, Archbishop John of Charioupolis (the picture above was taken this morning) said:
"Today, we need to choose between life and death. Choosing life will mean the continuity of our Archdiocese in its own space in communion with the Church. Another option might be to say, yes, we stay in our own space, but we remain in a kind of terra incognita, and I think this is not the right path. So today, we must keep unity, that's the most important, and choose a path of life. Therefore, I urge you, let not this meeting be a split between us, rather, let it be a sign of unity and a strong ecclesial sign".