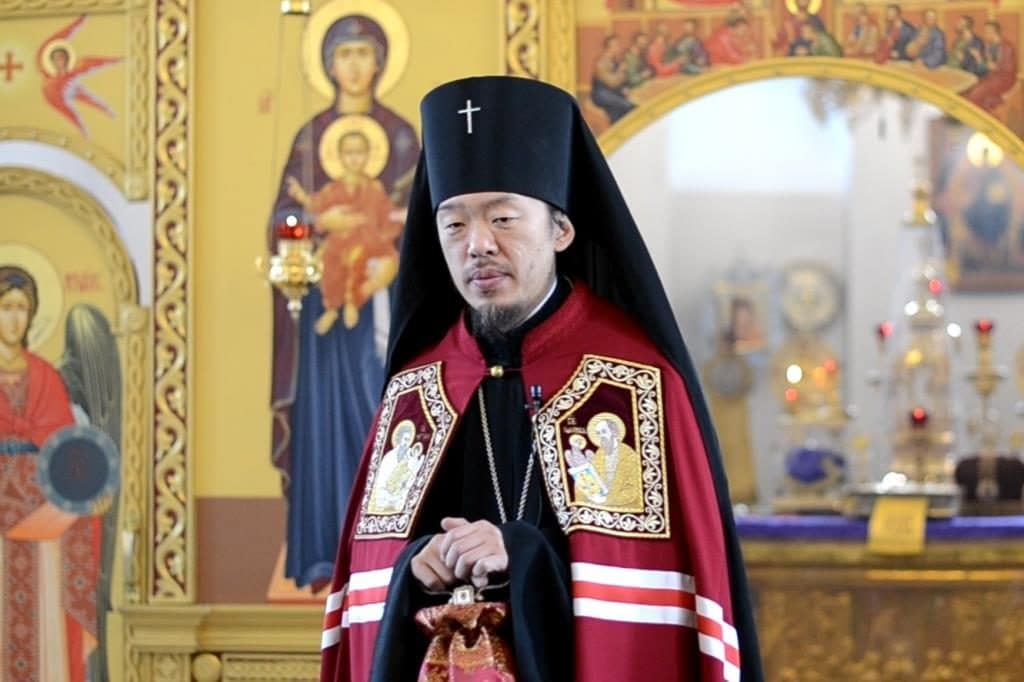 On April 4, the Russian Orthodox Church Holy Synod met at Danilov Monastery in Moscow. The session was chaired by Patriarch Kirill of Moscow and All Russia.
Among the hierarchs appointed for vacant diocesan seats is Archbishop Theophanes of Kyzyl and Tuva, as the ruling hierarch of the newly-established Korean Diocese of the Exarchate of Southeast Asia (Moscow Patriarchate). He is the very first native Korean bishop in the Orthodox Church.
The Exarchate was established last December, with four dioceses created in February: Singapore, Korea, Thailand, and the Philippines-Vietnam.
Alexei Ilarionovich Kim, the new bishop, was born on January 19, 1976 on Sakhalin Island. He was baptized in May 1995 and began singing in church choirs.
On August 14, 1997 he was tonsured as a monk, with the name of Theophanes, in honor of St. Theophan the Confessor, the Bishop of Nicea. He was ordained as a deacon three days later, and as a hieromonk two days later, and served at Resurrection Cathedral in Yuzhno-Sakhalink.
He entered the Smolensk Seminary in 1998, and was sent to serve for the Diocese of Abakan and Kyzyl in central Siberia. He graduated in 2000 and was assigned to serve the Russian-speaking community in the Republic of Korea. He was named as an honorary citizen of Seoul in May 2006. He was elevated to the rank of igumen in June 2006.
He pursued his studies at the Moscow Theological Academy in 2010-2011. And on October 6, 2011, he was elected by the Russian Holy Synod at the head of the newly-established Diocese of Kyzyl and Tuva. He was consecrated as a bishop on October 30, by Patriarch Kirill of Moscow and seven other bishops of the Russian Church, as well as by Metropolitan Ambrosios of Korea (Constantinople Patriarcate).
He was elevated to the rank of archbishop on December 4, 2017.
Source in English (with picture)