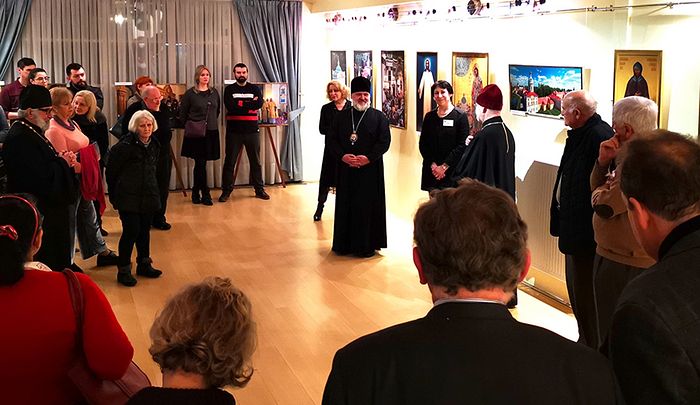 An exhibition of photographs related to the history and current life of St. Alexander Nevsky Lavra (St. Petersburg) opened on February, 19 at the Russian Center for Science and Culture in Brussels (rue du Méridien, 21). You can see photographs of the Karl Bulla Fund collection (the photographer of the Imperial Romanov family) and works by contemporary photographers, such as Mikhail Manine, Yuri Kostyvov, and Hieromonk Leo (Chikhirin) of the St. Alexander Nevsky Lavra.
The organizer of the exhibition, which was previously presented in other European cities, is one of its authors, the Serbian photographer Miodrag Branković.
At the opening ceremony, Bishop Nazariy of Kronstadt spoke about the history of the Lavra and its current situation. The guest of honor was Archbishop Simon of Brussels and Belgium (Moscow Patriarchate). He grew up in St. Petersburg and attended the church of the Holy Trinity at the Lavra when he was a child. He was also ordained a deacon, a priest, and a bishop there.
Source in Russian (with picture)