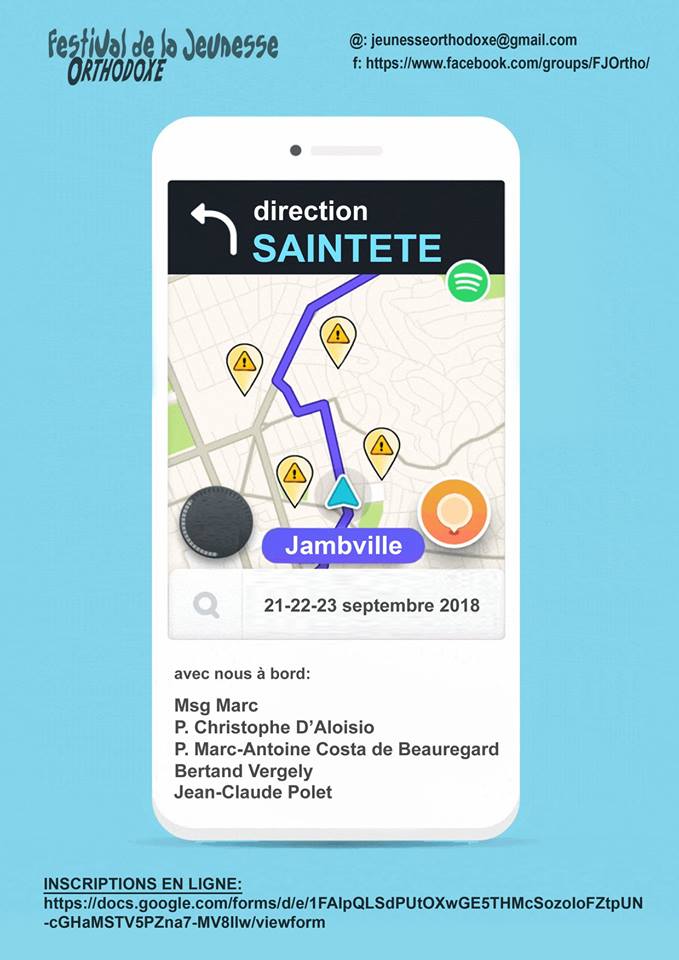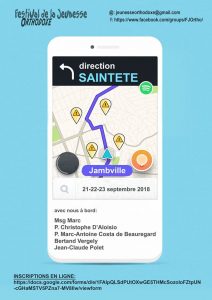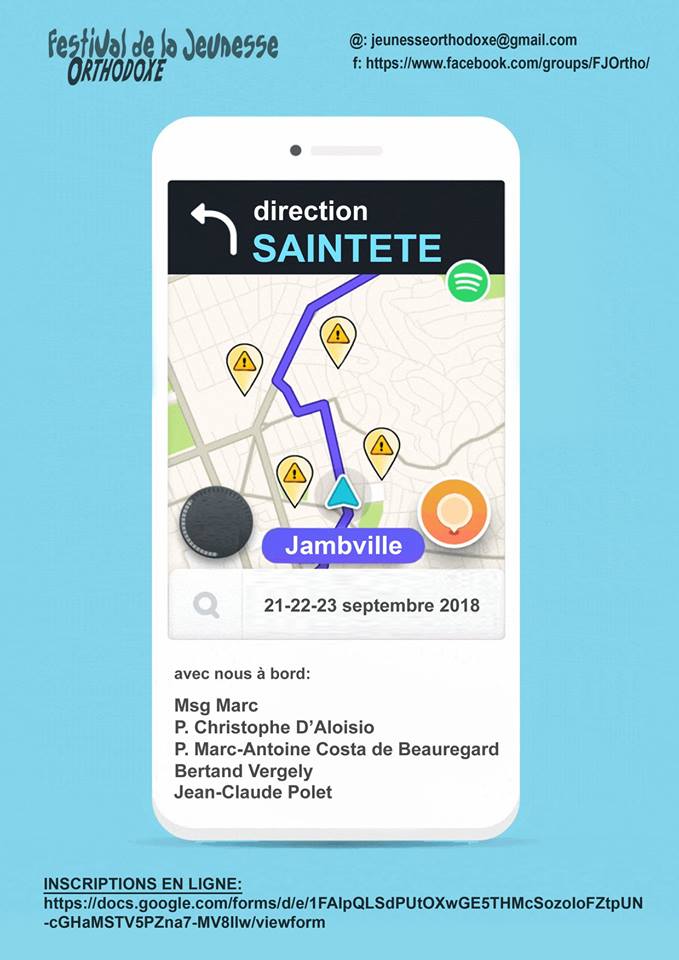 The French 2018 Orthodox Youth Festival will take place from September, 21-23.
Readers of this English version may not be directly interested in signing up. However, it is always good to see what other Orthodox around the world are doing for our youth. The French theme this year may be a good source of inspiration for dioceses in English speaking countries.
As in previous years, it will take place in Jambville, Yvelines, west of Paris, in a beautiful setting. Its theme will be "To Holiness, what GPS?".
Presentation: "Created in the image of God, we are sons and daughters of God!" However, since the fall, we are sinners. How to understand the coexistence of these two stories that seem contradictory? The Lord Jesus is our Savior, He is the new Adam who takes away the sin of the world. But if redemption was accomplished in the cross, why does sin still exist in the world? What do we have to do? What role do we have to play in the process of our sanctification and of the sanctification of the world?
From time immemorial, several currents of thought, either inspired by ancestral Oriental religions or supported by research in modern psychology, have been offering us different paths of divinization, in our quest for "well-being": various paths of awareness, rituals of purification, meditation, yoga, personal development, coaching, therapies of all kinds, magnetism… the list is long!
What teaching can the Orthodox Church give us to help us discern and guide us in the path to newness of life? "
Page for online registration. Facebook page. Website.