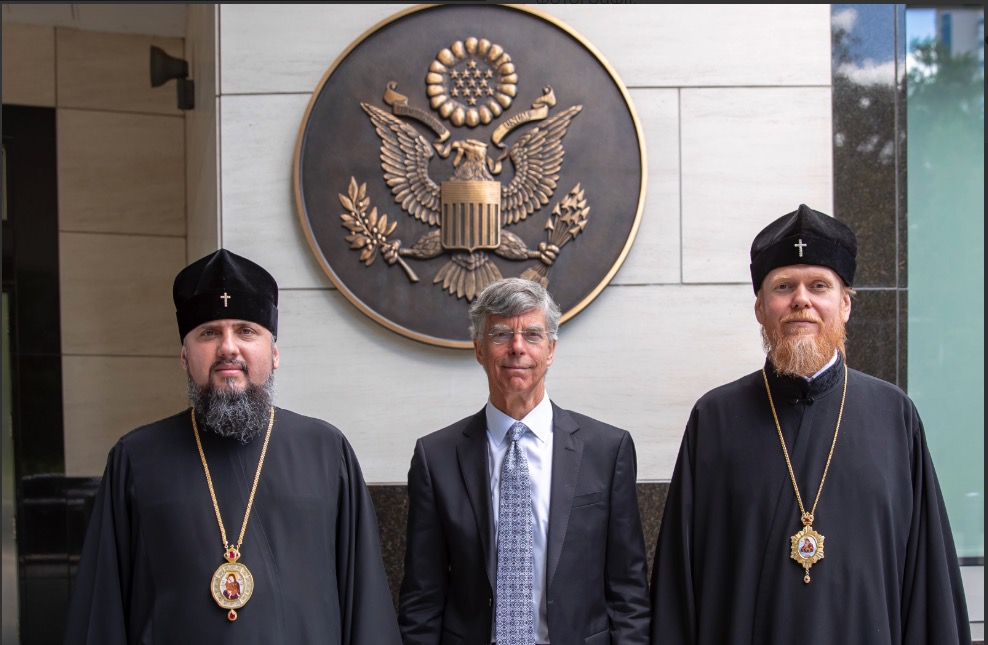 Archbishop Evstratiy, the Deputy Head of the External Affairs of the new Church, and the staff of the United States Embassy, also attended the meeting. 
Metropolitan Epiphaniy congratulated Mr. Taylor on his return to Ukraine, and on the American Independence Day. Their friendly discussion focussed on issues of religious life in Ukraine, on the process of formation of the local Orthodox Church in Ukraine and on its recognition, as well as on the challenges related to it. 
Pictures were taken after the discussions.
Source