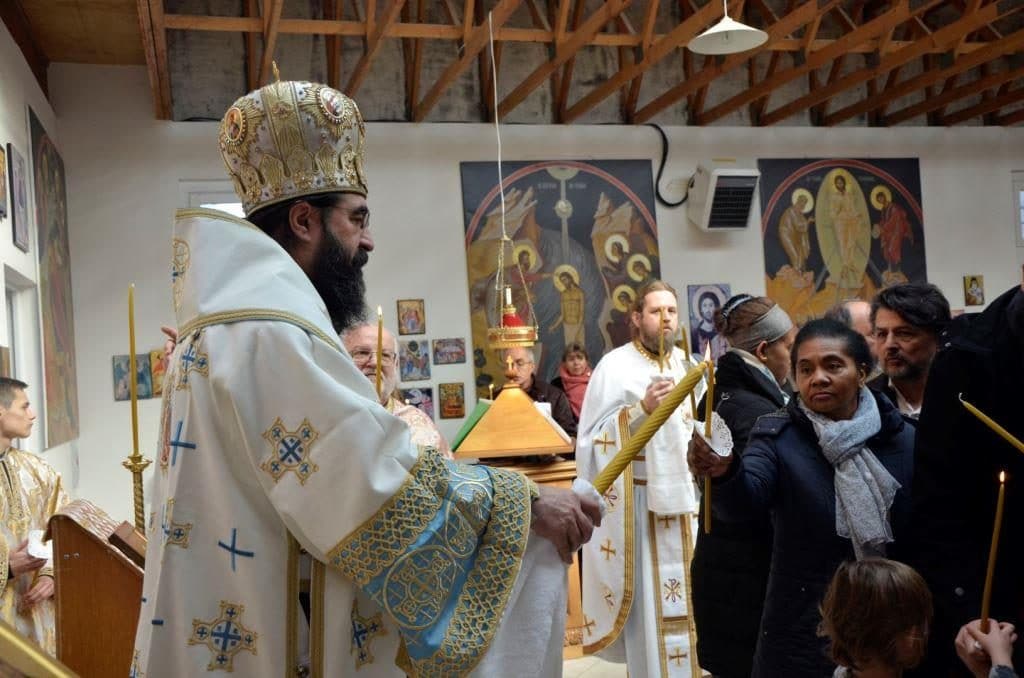 Metropolitan Joseph (Romanian Orthodox Diocese of Western and Southern Europe), dedicated a church in Trappes on February 23, 2019. The patron saints of this new place of worship are St. John Cassian and St. Genevieve. It was bought in 2018 from the Roman Catholic diocese of Versailles.
The concelebrants were of French and Romanian origin. The faithful of the parish were present, as well as the community of the monastery of the Holy Mother of God in Limours.
Bishop Eric Aumonier of Versailles (Roman Catholic) and Deacon François-Xavier Colin (Trappes Roman Catholic parish) also attended.
Currently, the Romanian Orthodox community of Trappes is served by priests Yves Dulac and Cătălin Adrian Cordoş. You can watch Metropolitan Joseph's homily here on Facebook.
Source in Romanian (with picture)