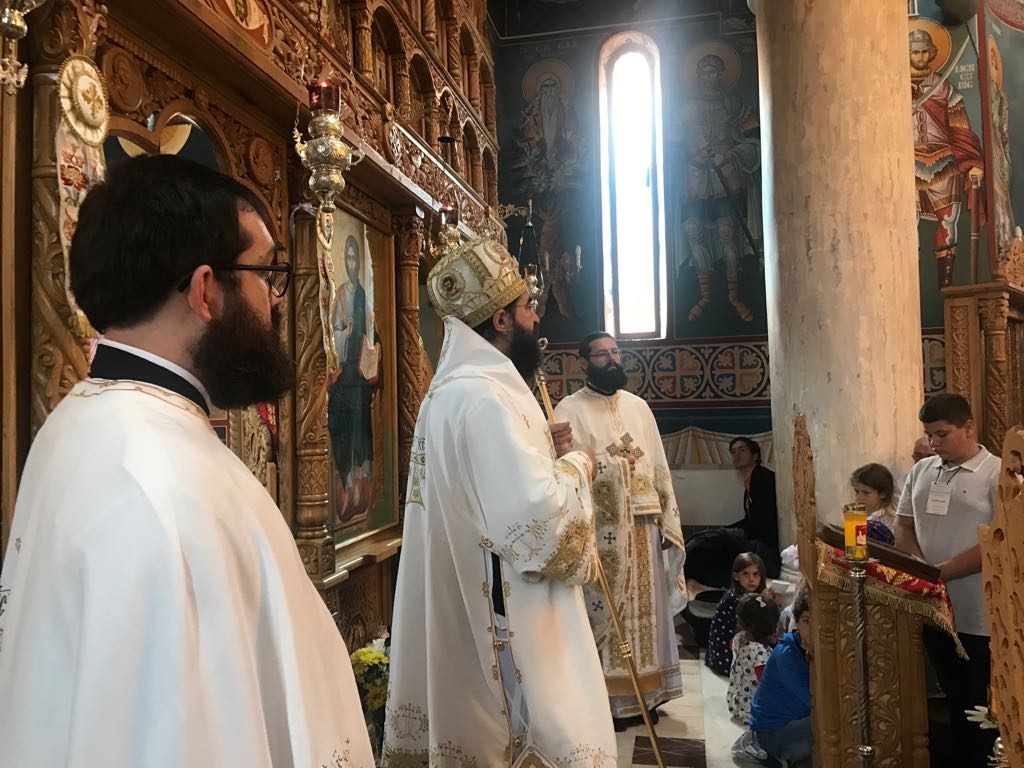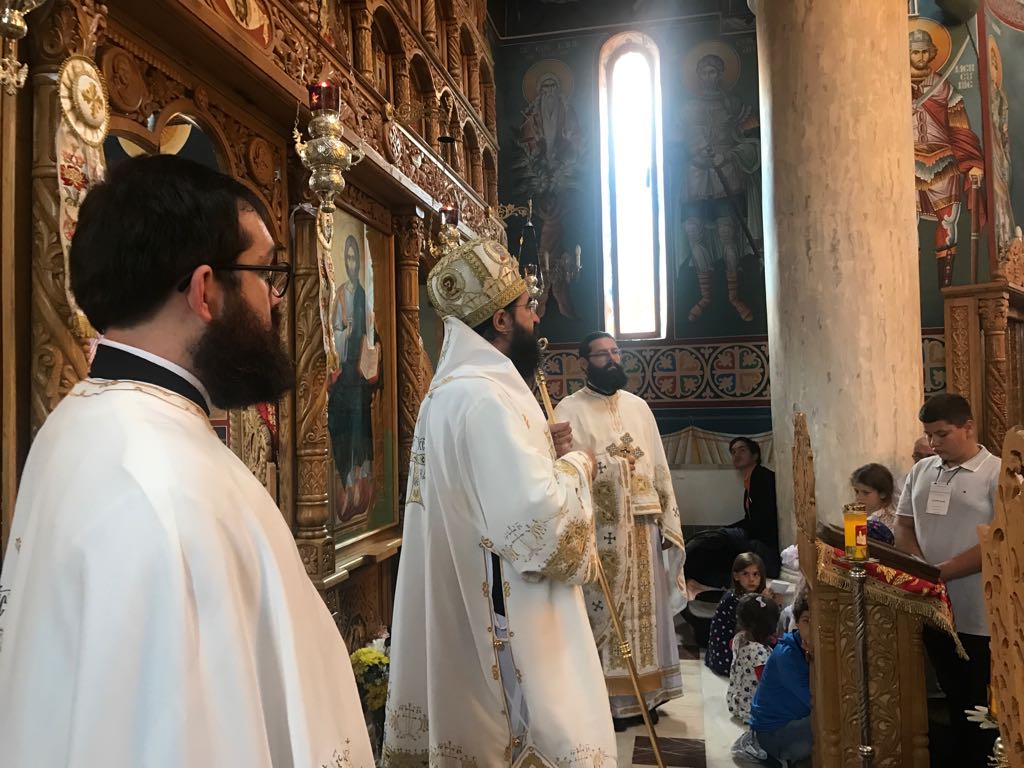 More than 100 children participated in the Divine Liturgy celebrated by Bishop Joseph, Metropolitan of the Diocese of Western and Southern Europe of the Romanian Orthodox Church, at Caraiman Monastery in Wallachia. In his homily, the hierarch spoke to the youth about the meaning of the Gospel read on the 9th Sunday after Pentecost.
The youth camp, organized at Caraiman monastery by the Romanian Orthodox Metropolitanate of the Diocese of Western and Southern Europe, gathered together 112 children from the Romanian diaspora. The camp is destined mainly for children from Romanian families living in Western and Southern Europe. It responds to the need to offer them the opportunity to get to know the tradition and religious, cultural and linguistic identity of their parents, and also to live for two weeks in their country of origin.
In 2018, more than 300 children and teenagers from the Romanian diaspora have been participating in camps in Tismana and Sighetu Marmaţiei.