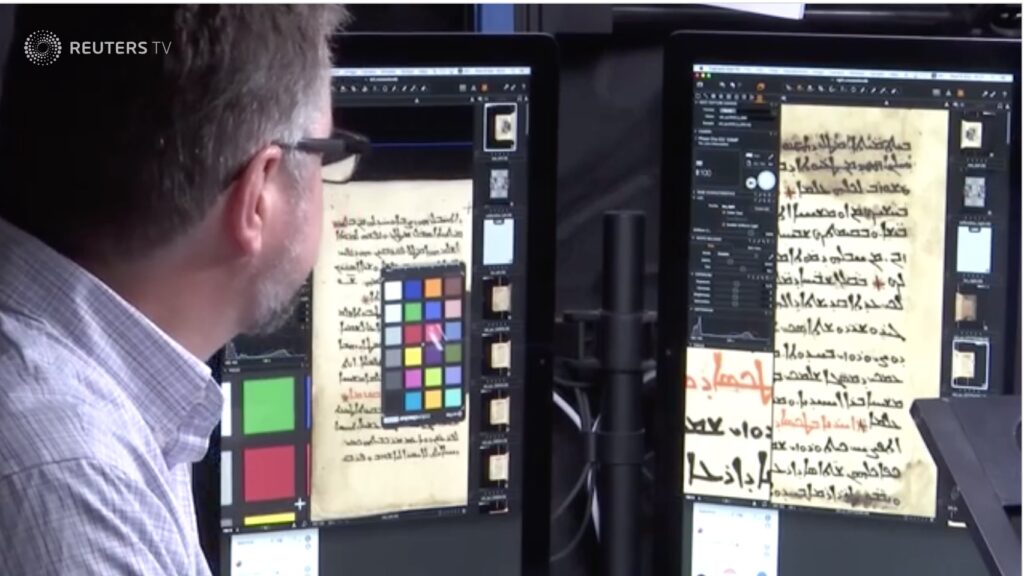 The team is using a complex technical process to digitize these very old manuscripts, some are even the earliest copies of the Gospels. The result will be high-quality color pictures.
St. Catherine's Monastery has survived centuries of warfare and invasions. So why this project now? It is actually urgent, as Islamist militants have already destroyed many cultural artifacts and documents in Syria and Iraq. They have also targeted Egypt's Christian churches in northern Sinai. Even though Mount Sinai Monastery is in the safer area of southern Sinai, the Islamic State attacked an Egyptian police checkpoint close by two years ago.
"The upheaval of our times requires a rapid completion of this project," wrote Archbishop Damianos of Sinai, Pharan and Raitho, and the abbot of the monastery, in an email to Reuters.
What's the goal? To create the first digital archive of the 4,500 manuscripts in the library, starting with 1,100 in Syriac and Arabic, which are particularly rare. This part itself will take three years.
The project was started in 2018 by the non-profit research organization Early Manuscripts Electronic Library (EMEL), in collaboration with the monastery, and the Library of the University of California in Los Angeles (UCLA), but it could take more than ten years to achieve.
The manuscripts will start being available online in the fall of 2019.
St. Catherine's Monastery was founded in the 6th century. It is the oldest Christian monastery still in use for its original function. Its library contains the most famous 'Codex Sinaiticus', a 4th century Greek manuscript of the Bible featuring the oldest surviving complete New Testament.
Source in English